Network Meeting on 07-11-2014
14.08.2014
- Our speaker will be Swiss project manager, management trainer, author, lecturer and examination expert Bruno Jenny, who will be talking on the subject of "What is expected of a professional project manager today?" Bruno has been playing an active and supporting role in projects on various hierarchical levels for insurance companies, banks, industrial corporations, as well as national and canton-level public sector institutions for more than 30 years.
Read more »
Good news for our partner, projectmanager.com!
24.07.2014
- The company's positive development and expansion is supported by the equivalent of CHF 3.1 million venture capital. The New Zealand-based online project management software provider's clients include NASA, the United Nations, the United States Postal Service, World Vision and Volvo. There are more than 30,000 users of the software in over 100 countries!
Read more »
Project Manager Meeting in Härkingen on 18 September 2014
30.06.2014
- Ralph Wehrli, Senior Official for the Metropolitan Area of Bern (Switzerland), would like to invite anyone who is interested in the IAPM and project management to the Bern Project Manager Network Meeting at the Swiss Post's Mail Processing Office in Härkingen on 18 September 2014. The Swiss Post's mail processing system is one of the most modern in the world. The logistics hubs that are necessary to operate it are the mail processing offices in Härkingen, Eclépens and Zurich-Mülligen.
Read more »
Invitation to the Project Manager Network Meeting on the theme of "Brazil versus Germany" in Erlangen on 2 July 2014.
18.06.2014
- The IAPM would like to invite anyone who is interested in the IAPM and project management to the Nuremberg Project Manager Network Meeting in Erlangen on 2 July 2014. The subject of the meeting is "Brazil versus Germany - Projects not Goals."
Read more »
How To Recruit A Project Team Member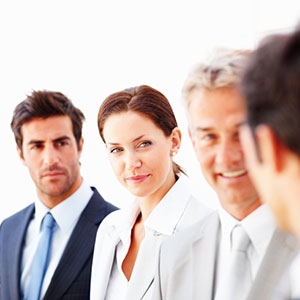 03.06.2014
- When someone left my project team suddenly I was faced with being a resource down. It's incredibly frustrating, especially as you have spent time and effort training that person and they have built up specialist expertise in the topic of your project. It can feel like you'll never be able to replace them.
Read more »
5 Ways To Complete Your Project Faster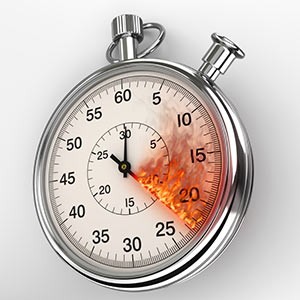 16.05.2014
- "We need to move the delivery date of your project forward," my project sponsor said to me. "By about two months." Two months! We were only just managing to stick to the original schedule. How was I going to cut another 8 weeks out of the plan and still deliver everything on time? I needed to look at ways to complete the project faster. Here are 5 techniques I came up with that all result in cutting time out of the schedule, one way or another.
Read more »
An interview with Dr. Hans Stromeyer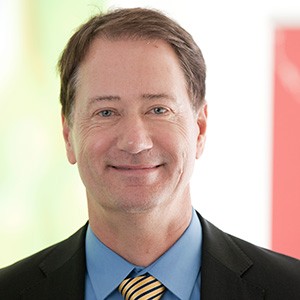 28.04.2014
- Michael Frahm, Director of the non-profit KBPM research initiative (
www.k-bpm.de)
, requested an interview from Dr. Hans Stromeyer, President of the IAPM International Association of Project Managers. Michael Frahm has over 10 years of experience as construction project manager and received the renowned Project Management Award for his work in 2010. In the interview, he talks to Dr. Hans Stromeyer about the IAPM's certifications, how they differ to the certifications offered...
Read more »
Event tip: PM Camp in Zurich on 25 and 26 April 2014
01.04.2014
- We'd like to draw your attention to a very special event: the PM Camp in Zurich on 25 and 26 April 2014. It is a BarCamp event that has been organised by the "PM Camp Switzerland" organisation. A BarCamp is a very special kind of 'un-conference'. It's an open and participatory workshop event, the content of which is provided by participants.
Read more »
The IAPM allows holders of certificates from other project management associations to apply for Certified International Project Manager certification.
24.03.2014
- In January 2014 the IAPM introduced a new certification. "Certified International Project Manager (IAPM)" closes a gap in the IAPM's project management certification portfolio and provides employers, employees and project partners with confirmation...
Read more »
Direct bank Cortal Consors provides insights into its project management organisation!
07.02.2014
- The Computerwoche magazine includes a feature in which Markus Maurer, Project Manager Website & Mobile, and Dr. Roland Ottmann provide a detailed phase-by-phase explanation of how a mobile banking app is developed. The project, which was managed by Certified Agile Project Manager (IAPM) Markus Maurer, is an excellent example of combining the waterfall model with agile project management methods.
Read more »