Project Management Certification 2.0 by the IAPM
The IAPM is a global association promoting quality and knowledge in project management. Our goal is to provide optimal support to project managers in their work.
In 2018, the standards and methods of the IAPM were recognized by the Procurement Office of the Federal Ministry of the Interior.
You can read more about this here.
Understanding manipulation and negotiating successfully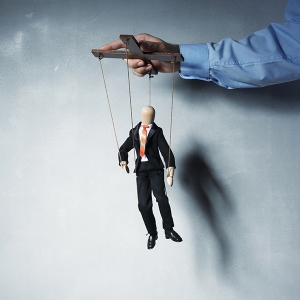 11.10.2019
- Negotiations are about convincing your counterpart. Often the line between persuasion and manipulation is floating. Some negotiating partners are true manipulation geniuses and make it very difficult to resist their proposals. Surely you know the situation where after a conversation you wonder how your counterpart could convince you of his point of view, although after careful consideration you would now like to change your mind once again. Manipulation and negotiation tricks are not supernatural. They can be learned. Therefore it can be learned naturally also to see through the tricks. And with the same method, which is also used with the manipulation: NLP.
Read more »
Certified Junior Agile Project Manager (IAPM)
Following a large number of requests, we have expanded our IAPM certification offerings to include a new certification level: the Certified Junior Agile Project Manager (IAPM). This certification programme is the 'younger sibling' of the Cert. Agile Project Manager (IAPM) and serves as a convenient and affordable entry-level certification programme which is perfect for students, entry-level professionals and people who would like to familiarise themselves with Agile project management and be able to impress interviewers when applying for jobs.

The foundation of this certification programme is the Scrum methodology which is explained in our free Agile PM Guide 2.0 which outlines the basics of IAPM project manager certification. You can take the examination through the well-recognized ClassMarker examination system.

Are you interested in achieving this certification level? We have bundled together all the information you need!
IAPM Digital Magazines. Current Topics in Project Management.
The IAPM publishes project management news that may interest you on the scoop.it social news platform:
PM Pearls curated by IAPM
.
IAPM Certification
The IAPM's certifications are internationally recognized and valid. Your decision to obtain IAPM project management certification provides you with verification of your knowledge and - at some of the certification levels - your experience. Read on to find out about the benefits of our certifications.