Project Management Certification 2.0 by the IAPM
The IAPM is a global association promoting quality and knowledge in project management. Our goal is to provide optimal support to project managers in their work.
Finding the right tools for the type and scope of the project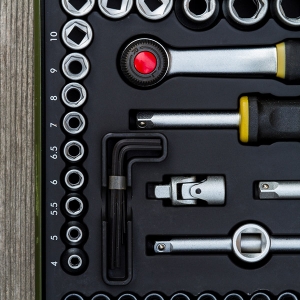 19.10.2016
- Project managers have a wide array of tools to choose from. Some people would say they have too many, because newcomers to project management find it very difficult to decide which tools, forms, software etc. they should use in their projects.
Here's what often happens: "Tom, we'd like to put you in charge of the XY project. With your energy and experience, you'll have no problem running the project alongside your regular work activities!"
How many of you would be able to refuse that request?
Unfortunately, most people who are asked to take on a project have no idea about what a project is or how to go about managing it. In some cases, the more senior employee who is assigning the project doesn't have any idea either.
Read more »
Upcoming PM Events
| | | | |
| --- | --- | --- | --- |
| | | Event venue | Date |
| | | Hamburg, Germany | 14.11.2016 |
| | | Nuremberg, Germany | 23.11.2016 |
| | | Brasilia, South America | 24.11.2016 |
IAPM Digital Magazines. Current Topics in Project Management.
The IAPM publishes project management news that may interest you on the scoop.it social news platform:
PM Pearls curated by IAPM
.
Certified Junior Project Manager (IAPM)
The IAPM has added a new certification to its portfolio: Certified Junior Project Manager (IAPM). Certified Junior Project Manager (IAPM) is the 'little brother' of Certified Project Manager (IAPM) and an inexpensive first-time certification which is ideal for students and people who are interested in finding out more about the subject of project management so that they can make a good impression at their first job interview. The certification is based on the PM Guide 2.0 which covers the basics of IAPM project management certification.
Are you interested in this certification?
IAPM Certification
The IAPM's certifications are internationally recognised and valid. Your decision to obtain IAPM project management certification provides you with verification of your knowledge and - at some of the certification levels - your experience. Read on to find out about the benefits of our certifications.