Project Management Certification 2.0 by the IAPM
The IAPM is a global association promoting quality and knowledge in project management. Our goal is to provide optimal support to project managers in their work.
In 2018, the standards and methods of the IAPM were recognized by the Procurement Office of the Federal Ministry of the Interior.
You can read more about this here.
How to find the best project management software in 4 steps: A guideline on the selection and implementation of PM tools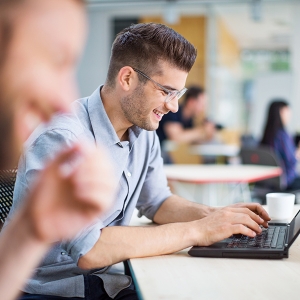 17.04.2019
- Bundled communication. Enhanced team work. Overview of complex projects. Time savings. Standardisation for increased productivity. Goal oriented management.
To benefit from all those advantages, you need to find a tool, which suits best to your undertakings. Do you attach importance to a specific view, like a Gantt chart? Plays activity recording an important role to you? Lies your focus on strategic planning, simple organisation of tasks or an overarching management?
Apart from that specific information, there are other things you should consider before choosing a tool.
In our four-volume series of articles we will help you finding the right project management tool which fits best for you and your requirements. The following article will initially give you an overview.
Read more »
Certified Junior Agile Project Manager (IAPM)
Following a large number of requests, we have expanded our IAPM certification offerings to include a new certification level: the Certified Junior Agile Project Manager (IAPM). This certification programme is the 'younger sibling' of the Cert. Agile Project Manager (IAPM) and serves as a convenient and affordable entry-level certification programme which is perfect for students, entry-level professionals and people who would like to familiarise themselves with Agile project management and be able to impress interviewers when applying for jobs.

The foundation of this certification programme is the Scrum methodology which is explained in our free Agile PM Guide 2.0 which outlines the basics of IAPM project manager certification. You can take the examination through the well-recognized ClassMarker examination system.

Are you interested in achieving this certification level? We have bundled together all the information you need!
IAPM Digital Magazines. Current Topics in Project Management.
The IAPM publishes project management news that may interest you on the scoop.it social news platform:
PM Pearls curated by IAPM
.
IAPM Certification
The IAPM's certifications are internationally recognized and valid. Your decision to obtain IAPM project management certification provides you with verification of your knowledge and - at some of the certification levels - your experience. Read on to find out about the benefits of our certifications.