Project Management Certification 2.0 by the IAPM
The IAPM is a global association promoting quality and knowledge in project management. Our goal is to provide optimal support to project managers in their work.
In 2018, the standards and methods of the IAPM were recognized by the Procurement Office of the Federal Ministry of the Interior.
You can read more about this here.
Lean Management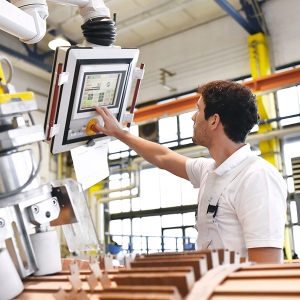 18.02.2019
- The term Lean Management has been around for about 30 years now and the topic is still of great economic importance. What began as a streamlining process in production at the beginning of the 1990s has now become a global concept and a general management principle. "Lean" is exactly the goal of lean management: The value chain should become leaner, function more efficiently and be freed from all unnecessary procedures and aspects. This should not only lead to more efficient production, but also to a reduction of costs and time savings. In lean management, waste is the big issue that everything revolves around. Processes should run sensibly and smoothly - regardless of whether it is a manufacturing process in the conventional sense or the management of a long-term project. Lean management is common in many companies and can also be combined with many modern trends in project management.
Read more »
Certified Junior Agile Project Manager (IAPM)
Following a large number of requests, we have expanded our IAPM certification offerings to include a new certification level: the Certified Junior Agile Project Manager (IAPM). This certification programme is the 'younger sibling' of the Cert. Agile Project Manager (IAPM) and serves as a convenient and affordable entry-level certification programme which is perfect for students, entry-level professionals and people who would like to familiarise themselves with Agile project management and be able to impress interviewers when applying for jobs.

The foundation of this certification programme is the Scrum methodology which is explained in our free Agile PM Guide 2.0 which outlines the basics of IAPM project manager certification. You can take the examination through the well-recognised ClassMarker examination system.

Are you interested in achieving this certification level? We have bundled together all the information you need!
IAPM Digital Magazines. Current Topics in Project Management.
The IAPM publishes project management news that may interest you on the scoop.it social news platform:
PM Pearls curated by IAPM
.
IAPM Certification
The IAPM's certifications are internationally recognised and valid. Your decision to obtain IAPM project management certification provides you with verification of your knowledge and - at some of the certification levels - your experience. Read on to find out about the benefits of our certifications.