eBook Tip: Lego4Scrum: A Complete Guide to #lego4scrum
29.12.2017
- The third edition of the bestseller Lego4Scrum appeared in book shops at the beginning of this year. Alexey Krivitsky originally published his Lego4Scrum approach in 2009 and he has been developing it ever since. His third book on the subject is now available and is again enjoying great popularity. The third edition particularly stands out because it is even more comprehensive than its predecessors. The foreword has been written by acclaimed author and Agile and Lean coach Henrik Kniberg. The book does not just provide a summary of all the instructions that should be followed when conducting Lego4Scrum workshops, but it also provides accounts of individual experiences people across the world have had when using this concept over recent years.
Read more »
Our year 2017 – a retrospect
22.12.2017
- For the IAPM a successful year is coming to an end, a lot of projects could be kicked off or completed. Besides the already existing free of charge PM guides for classic, agile and international project management, the "White book for Hybrid Project Management" was published in may. This White Book unites the worlds of the classic and the agile project management and thus offers project managers in this sector an optimal, independent guideline. In contrast to other guides this does not represent a basis for certification. IAPM entered into a timely partnership with the Industrie- und Handelskammer Bayern (Bavarian Chamber of Commerce) Graduates of the Project Manager IHK training programme now have the possibility of submitting their certificate to the IAPM and having this recognised internationally without any further examination.
Read more »
Scrum Master: Relationships Are Everything
13.12.2017
- This article features an exciting contribution from Nagesh Sharma. He is a Scrum Trainer who instructs companies and managers on ways in which they can engage with the subject of communication and values in Scrum in order to drive their projects forward. He wrote an article on this subject on the B2C Business 2 Community blog in order to sensitise project managers around the globe. Nagesh Sharma explains the skills he believes are important for Scrum Masters and their teams. He also reviews tools and tricks that he uses in companies as part of his training programmes. Nagesh Sharma refers to Albert Mehrabian who separates interpersonal communication into three areas: words, voice and body language. It is often the case that only approximately 7% of communication is the result of what is actually spoken.
Read more »
DevOps – is it really as good as everyone expected?
04.12.2017
- A combination of development and operations is intended to be an approach that improves the processes involved in system administration and software development. The following article will examine more closely whether changing a company's culture to DevOps actually delivers this goal. Since its introduction, DevOps has been celebrated as an important issue of the future which is likely to bring certain benefits, however, it does not seem to be living up to these promises. According to one survey, 87% of respondents are not convinced about DevOps because this approach to process improvement is not living up to expectations. Critics have always suspected that DevOps is a hype and that it has not achieved the levels of success that were expected. However, increasing numbers of companies are still choosing to adopt this approach. The survey revealed that 27% of all IT experts work in DevOps teams in 2017.
Read more »
Report on the Agile Leadership Conference in Nuremberg on 17/10/2017
28.11.2017
- By Dr. Hans Stromeyer Everyone is talking about agile working nowadays and many people are starting to question if it really works. If we consider the IT sector, and in particular software development, a noticeable trend has emerged which is leading away from the classic waterfall approach towards process models and frameworks (Scrum, Kanban, Extreme etc.). Annual status reports published by Version One have clearly proven this using verifiable data. The impressions I have had and the experience I have amassed as a project manager trainer have also shown that many companies in which I train Classic project management are now becoming increasingly interested in knowing how they can become more agile. Furthermore, more and more participants from completely different backgrounds to software development are registering for my courses on Scrum, Kanban Extreme Programming.
Read more »
Project Management Tools for Smaller Teams
20.11.2017
- Project Management not only plays an important role in large-scale companies, but smaller organisations and informal teams also interact with project management tools when they start working on unusual tasks and those that must be completed within a specific time frame. Smaller teams, in particular, usually do not have enough time or money to familiarise themselves with special PM tools. Five simple tools will be outlined in the following article which offer something to suit everyone, whether Classic PM is the methodology of choice or Agile.
Read more »
New Agile Certification: Certified Junior Agile PM
26.10.2017
- Even though the year is drawing to a close, we are still stepping on the gas. In recent months, we have developed a new Agile project management certification programme, the Cert. Junior Agile Project Manager, which can be taken with immediate effect. This certification programme is a logical extension of our existing portfolio of programmes, such as the Cert. Junior Project Manager (IAPM), which is primarily aimed at novice project managers, students, entry-level professionals and young professionals. The certification programme is a perfect way for aspiring project managers, who would prefer to work in an Agile project environment, to lay the foundations as they start a career in Agile project management and acquire knowledge of the Scrum methodology through IAPM certification which is recognised and well-respected around the globe. Once the course has been successfully completed, the certification is permanently valid and there are no re-certification costs and requirements. This applies to all certification programmes offered by IAPM. A basic understanding of Agile and Scrum methodologies are tested in the Junior Agile Project Manager (IAPM) certification examination, whereas additional subjects such as Extreme Programming and Kanban are tested in the higher level examination, the Cert. Agile Project Manager.
Read more »
Improving B2B Business by Agile Project Management
05.10.2017
- Many project managers probably avoid agile project management because of lack of self-assurance. In fact, agile project management and traditional project management are not that different: The elementary parts are the same. Both types need to be well planned and organized before the project starts and during the project it must be monitored.
Read more »
One hundred nations united under the IAPM umbrella!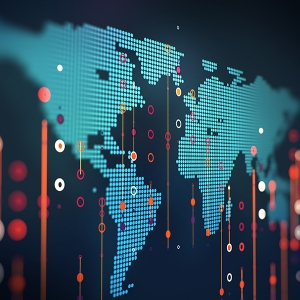 28.09.2017
- The IAPM team has informed me that we have now broken through the 100 country mark. The recent addition of Armenia to our list of countries now means that we have project managers from 100 different countries who have passed one of the IAPM examinations (achieving certification in Classic, Agile or International project management). We would like to warmly congratulate our colleagues from Yerevan in Armenia on passing their examinations. I would also like to highly praise and acknowledge all the tremendous efforts undertaken by the IAPM team and everyone who has helped us in recent years to become the most successful project management association. Our growth figures speak for themselves not only in terms of the number of certificates awarded, but also in relation to the many other activities which we have become noted for.
Read more »
Coping with the flood of information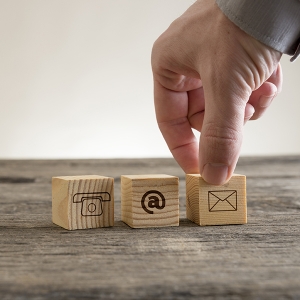 19.09.2017
- In Project management it is of the utmost importance to be well informed of current project developments, in order to lead a project to success. Information is therefore a fundamentally important basis forProject management. Over the last few years, the distribution and exchange of information has increasingly been taking place in digital formats, however traditional types of information exchange, such as telephone calls, letters and plans have not become obsolete. By means of the new media and methods, many things have been simplified, however, it has also been observed that the abundance of information has increased as, for example, it is very easy to send information via email to a large number of people. Every day, Project managers receive unending amounts of information of various kinds by means of the most diverse channels. Therefore, it is important to have a system that allows you to differentiate between important and unimportant information and thereby maintain an overview.
Read more »