Traditional vs. Agile Project Management in Munich: IAPM Network Meeting on 20 April
23.03.2016
- There will be an IAPM Network Meeting in Munich on the subject of "Traditional vs. Agile Project Management" for anyone who is interested in the IAPM and project management. It takes place on Wednesday 20 April 2016 at Stollbergstrasse 12, which is in Munich's historical district. Martin Ritz, the host for the evening, will kick off the event with a few words of welcome. Then we'll be playing a short "agile" game to demonstrate the functions of self-organising teams before our speaker, Frederik Prause, provides a very informative comparison of traditional and agile (mainly SCRUM) project management methods and a subjective, practical appraisal of both based on his many years of project experience.
Read more »
Risks - can you identify them? Network meeting on 5 April in Berlin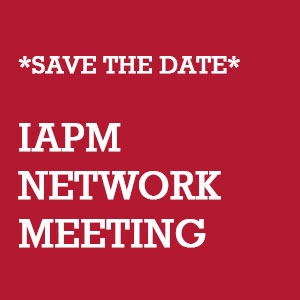 09.03.2016
- You're a member of the Berlin IAPM community, so we'd like to invite you to our IAPM Network Meeting for project managers at smile! GbR (Gierkezeile 12, 10585 Berlin). A journalist once wrote that the biggest disasters come unannounced and are impossible to predict. He was writing about the tsunami. Despite that, a great many events are held on the subjects of business and project risk forecasting and management. At our event on 5 April we'll be asking ourselves what risks are, when project managers have to seek them out and identify them and how we can develop risk management strategies. There will be examples and small exercises to demonstrate the pros and cons of risk analyses and risk-related activities. And we'll also be looking at the other side of the coin - opportunities.
Read more »
Project management becomes increasingly important in the medical engineering sector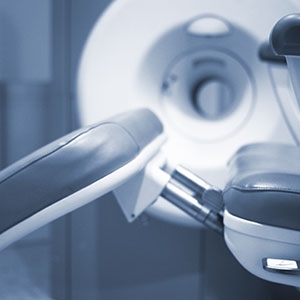 22.02.2016
- The technology magazine, IT-Zoom, published an article about a company called Karl Storz - the world market leader in medical instruments for minimal-invasive surgery and endoscope manufacturer - switching over from Excel-based project management to a Microsoft Project Server and Sharepoint-based system in 2014. The switch-over project was initiated in 2012 when it became clear that changes would be necessary in order to cope with the increasing complexity of project-based business. The new system had to effectively manage globally distributed resources, improve the efficiency of data transfers to SAP and facilitate the provision of relevant documents to different business units via SAP.
Read more »
IAPM Network Meeting in Hamburg on 22.02.16
21.01.2016
- We are inviting people in northern Germany who are interested in the IAPM and in particular project management to our first Project Manager Network Meeting in Hamburg this year on 22 February 2016 and hope you will be able to attend. We'll be meeting up at it-agile, Große Elbstraße 273, 22767 Hamburg. After a brief presentation of the IAPM and its scheduled events in 2016, plus an outline of the evening's agenda, Arne Roock (Jimdo) and Stefan Roock (Managing Director of it-agile) will present the host company to you at around 7.13 p.m. and introduce the Network Meeting topic of Agile Organisation Development or Agility and Organisational Learning.
Read more »
Introducing Dr Berta Coromayh Schreckeneder, Coach
11.01.2016
- "Good work is always based on good relationships" is the motto of Munich-based coach and personal advisor, Dr Berta Coromayh Schreckeneder. She was a guest speaker at an IAPM Network Meeting in Munich in summer 2015, where she talked on the subject of "Management is Relationship Building" and shared some interesting insights into her work with the participants. That's why we're presenting Dr Berta Coromayh Schreckender in the IAPM blog. Her company Viewconsult provides workshops on relationship building in management and mediation, and its "Relationship Classes" teach participants how to build a loving relationship with themselves.
Read more »
A few words from the IAPM's President
18.12.2015
- In most projects and undertakings, a lot of things depend on whether the people involved are using one-hundred percent reliable computer software or apps. Even in space! Just imagine you're an astronaut on your very first mission, conducting an experiment in space. You're floating around the Spacelab (because it has zero gravity) and in front of you there is a chair with wheels on rails, like a kind of space tram.
Read more »
The Gotthard Base Tunnel Project wins the Project Excellence Award
14.12.2015
- The Gotthard Base Tunnel is designed to be 57 kilometres in length, making it the longest railway tunnel in the world and Switzerland's biggest construction project, and it is scheduled to open in 2016. When that happens, both passenger and freight trains will be able to cross the alps in both directions without any steep climbs or descents. The project's track development and installation concept is considered to be both exemplary and remarkable because ARGE Fahrbahn Transtec Gotthard, the company responsible for installing the tracks, completed installation work on 115 km of track seven months before the scheduled project close-out.
Read more »
"Don't be afraid to make decisions" - Interview with Stefan Mülstegen, IAPM Project Manager of the Year 2015
24.11.2015
- Every year the IAPM presents its "Project Manager of the Year" award to the Certified Senior Project Manager who achieves the best certification examination result, is verified to have the most extensive experience and receives the most positive feedback on conduct, team work and communicative strengths from colleagues and line managers. This year's award goes to Stefan Mülstegen, who worked at Hellmann Worldwide Logistics at the time of the selection process. We approached him at the award presentation event to ask him a few questions about project management, stress and communication, and to find out more about him as a person.
Read more »
Stefan Mülstegen is IAPM Project Manager of the Year
10.11.2015
- The IAPM International Association of Project Managers has announced the name of the person to receive the Project Manager of the Year Award 2015: Stefan Mülstegen, Senior Project Manager Contract Logistics at Hellmann Worldwide Logistics GmbH & Co. KG in Osnabrück. The award was initiated by the IAPM to pay tribute to IAPM-certified project managers for outstanding achievements in project management. The IAPM selects the Project Manager of the Year on the basis of a comparison of the best IAPM Certified Senior Project Manager profiles over the previous twelve months.
Read more »
Results of the IAPM certificate Holder Survey 2015
20.10.2015
- The IAPM International Association of Project Managers conducted a survey of its certificate holders in March and April 2015 and we'd like to present the results to you today. We've compiled them all in chart format for you. You can download them here:
www.iapm.net/uploaded_files/documents/certificate-holder-survey-2015-en.pdf
As in 2013, we conducted an anonymous survey of project managers about their professional situation, their training-related needs and their satisfaction with the IAPM. In 2015 122 certificate holders filled out the survey - and, once again, the certificate holders are very satisfied with their association. 97 percent said that they would recommend the IAPM to other people and 64 percent have already done so.
Read more »