Risks - can you identify them? Network meeting on 5 April in Berlin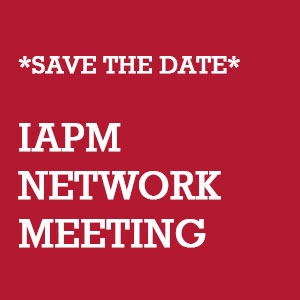 09.03.2016
-
IAPM Network Meeting on the theme of "Risks - can you identify them in advance or just analyse them after the event?"

Katrin Schickhoff and Michael Taube, IAPM Officials for the European Metropolitan Area of Berlin, are hosting a network meeting in Berlin on 5 April 2016.
You're a member of the Berlin IAPM community, so we'd like to invite you to our IAPM Network Meeting for project managers at smile! GbR (Gierkezeile 12, 10585 Berlin).
A journalist once wrote that the biggest disasters come unannounced and are impossible to predict. He was writing about the tsunami.
Despite that, a great many events are held on the subjects of business and project risk forecasting and management.
At our event on 5 April we'll be asking ourselves what risks are, when project managers have to seek them out and identify them and how we can develop risk management strategies. There will be examples and small exercises to demonstrate the pros and cons of risk analyses and risk-related activities. And we'll also be looking at the other side of the coin - opportunities.
As always, there will be the chance to talk to other participants and network after the mini workshop.
We hope you'll be our guest at this event and look forward to seeing you there. Participation is free of charge. You're welcome to bring someone along. Please register by 1 April 2016 with the
IAPM's XING ticket service
.
Remember that you have to be logged in to XING to view the event.
Please note that the event is restricted to
a maximum of 15 participants
and people who register late may not be able to attend.
Kind regards,
Katrin Schickhoff
IAPM Official
EU Metropolitan Area of Berlin
Event details
Date:
Risk management 6.00 p.m.
Networking at approx. 8.00 p.m.
Venue:
smile! GbR
Gierkezeile 12
10585 Berlin
« Back to overview