Project management becomes increasingly important in the medical engineering sector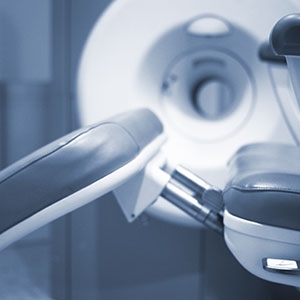 22.02.2016
- The technology magazine, IT-Zoom,
published an article
(only available in German) about a company called Karl Storz - the world market leader in medical instruments for minimal-invasive surgery and endoscope manufacturer - switching over from Excel-based project management to a Microsoft Project Server and Sharepoint-based system in 2014. The switch-over project was initiated in 2012 when it became clear that changes would be necessary in order to cope with the increasing complexity of project-based business.
The new system had to effectively manage globally distributed resources, improve the efficiency of data transfers to SAP and facilitate the provision of relevant documents to different business units via SAP.
Project managers in the medical engineering sector have to meet a range of special requirements. In a
blog entry
(only available in German), Professor Christian Johner wrote that stakeholder-specific requirements of data protection or medical product legislation had to be taken into account in project planning, monitoring and steering. A project manager has to have a detailed knowledge and awareness of his team members' skills and competences, because medical engineering is an industry that depends on highly specialised developers. Many job vacancy advertisements for medical engineering project managers often stipulate the requirement of a university degree in mechatronics, medical engineering or electrical engineering.
Medical engineering project managers face additional constraints on their choice of process model, because it has to meet specific statutory requirements (conform to standards). For example, conformity with the ISO standard 14971 on patient risks has to be ensured. Also, it's important not to confuse patient risks with project risks.
This video
(in German only) shows Frank Willems and Dr Tobias Franken of the Aachen-based Medizintechnik Competence Centre explaining the options for professional project management in medical research – where quality management plays an essential role.
If a medical engineering company intends to introduce a professional project management system, not only does it have to choose the right system, it also has to focus on providing its employees and project managers with effective, user-oriented induction training in the new system, even if only to increase their acceptance of it when they are confronted with entirely new processes.
A market study entitled "Project Management in Medical Engineering", which was conducted by the Wiesbaden-based consultancy firm Invensity in 2014, shows that professional, individual project management is becoming an increasingly important factor determining a company's success or failure
(only available in German)
. At the same time, it revealed that the German medical engineering sector is one of the fastest growing domestic industries, and that it is successfully expanding into the international markets.
Over coming years, demand will continue to grow for individual and practical project management systems, and for qualified and experienced project managers.
The IAPM International Association of Project Managers certifies project managers and provides
preparatory courses for certification
via affiliated training organisations.
« Back to overview