The IAPM pays tribute to Dr. Conor John Fitzsimons, one of the experts who helped to develop the new Certified International Project Manager (IAPM) certification
03.02.2014
- The majority of project managers have been collaborating with partners in other countries and other cultures for well over a decade now. Dr. Conor John Fitzsimons, who was born in Dublin/ Ireland, has a specialist knowledge of how the associated challenges have changed.
Read more »
Get started as International Project Manager with the IAPM
29.01.2014
- The IAPM is a globe-spanning association which contributes to the internationalisation of project management with its certifications. Now interested project managers can register for Certified International Project Manager (IAPM) certification. They are required to demonstrate their knowledge of an international project environment and, after passing the examination, they are issued an internationally recognised certificate with lifelong validity.
Read more »
Survey of project managers: 62 % of IAPM certificate holders have recommended the IAPM to other people.
13.12.2013
- There were some surprises among the answers provided in an anonymous survey of project managers about their professional situation, their training-related needs and their satisfaction with the IAPM. While the offer of a certificate available exclusively on an e-learning basis met with little resonance, the IAPM itself received some very positive feedback.
Read more »
Congratulations to the Falcon-9 project managers and project team!
06.12.2013
- The IAPM would like to congratulate SpaceX's Falcon-9 project team on its spectacular success. SpaceX was founded in 2001 and is one of many companies owned by business tycoon Elon Musk. His empire also includes Tesla, an electric car manufacturing company that he founded. On Tuesday 3 December 2013 Musk's US aerospace company successfully launched a TV satellite manufactured by Luxembourg-based SES into space.
Read more »
PM trainer Sandra Goll about her training partnership with the IAPM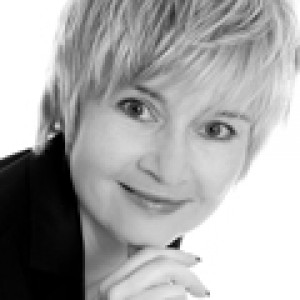 04.12.2013
- Sandra Goll is one of the most famous and sought after project management experts in Switzerland. After careful consideration, the founder and owner of Project Business Consulting GmbH, which is headquartered in Wädenswil (ZH), decided to gear her future courses to the IAPM's guidelines – and to train project managers for the IAPM's certification examinations. Journalist Martin Droschke talked at length with the award-winning expert about the reasons for her decision.
Read more »
The IAPM shifts the focus of its activities to intercultural competence as the result of a survey of project managers.
28.11.2013
- Demand for the establishment of a certificate of international or intercultural competence is the most significant finding of a large-scale survey implemented by the IAPM on the professional situation and needs of project managers, and their evaluation of training offers that are available.
Read more »
They flew across the Atlantic in an aircraft fueled with Ethanol: honorary IAPM members Grazia Zanin and Professor Max Shauck
05.11.2013
- Aircraft are probably the most climate-damaging means of transport of all. Although we have been aware of their negative impact on the environment for decades, the political and business communities are not attempting anything close to what is feasible to optimise emission values.
Read more »
The Power of Scrum is IAPM Book of the Year.
25.10.2013
- "What does rugby have to do with developing software?" This is the first sentence in the book that the IAPM's independent jury selected as Project Management Book of the Year. The Book of the Year is called "The Power of Scrum" – a gripping business fable that provides an excellent overview of agile project management and makes very light reading. "The Power of Scrum" is definitely not a traditional text book. In fact, it reads just as fluidly as a novel.
Read more »
IAPM Project Manager of the Year Felix Hess: "The people in the project environment enjoy working with him."
11.10.2013
- Dr. Hans Stromeyer, IAPM President and proprietor of Stromeyer und Partner Consulting, LLC., travelled to Germany from Texas to personally present the Project Manager of the Year Award to Felix Hess.
Read more »
Felix Hess is the IAPM's Project Manager of the Year – congratulations!
01.10.2013
- On 27 September the IAPM International Association of Project Managers once again presented its annual Project Manager of the Year Award. Felix Hess, project manager at the pharma and healthcare product specialist Gerresheimer Regensburg GmbH, accepted the award from IAPM President Dr. Hans Stromeyer at a ceremonial event.
Read more »