Become a Training Partner of the IAPM
Certified Project Management Trainer (IAPM)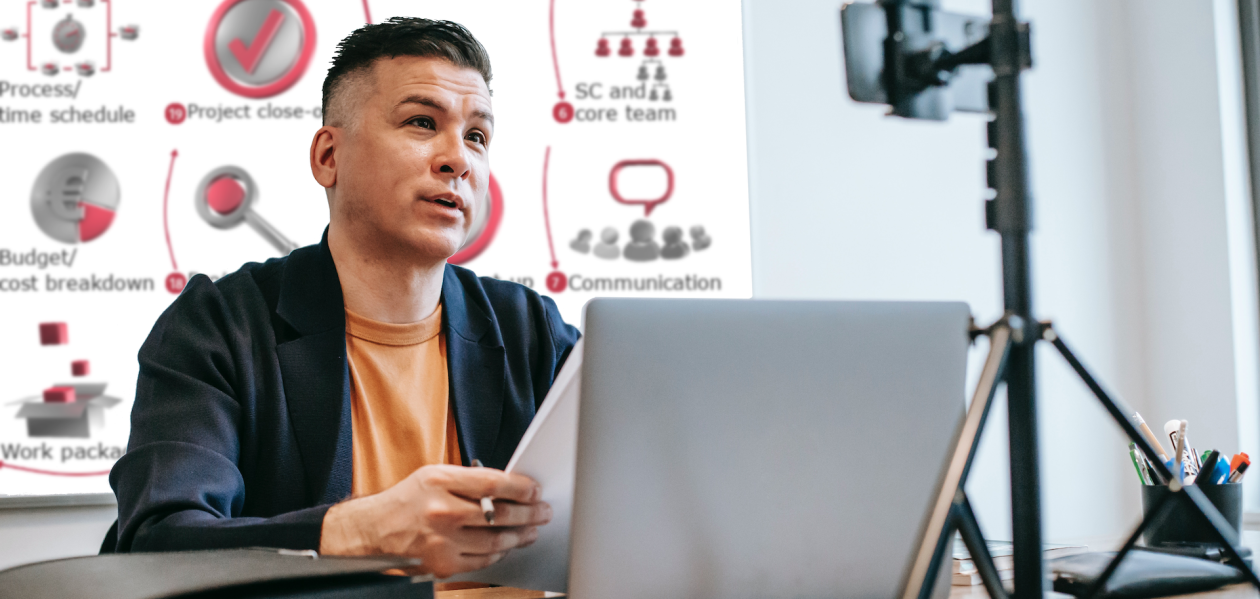 Have you already been active as a trainer and have you conducted coachings, seminars, courses, etc.? Would you now like to professionalise or expand this area? Then you should become an IAPM Training Partner! What characterises our Training Partners and what steps you need to take to fulfil the requirements can be found on this page.
What is an IAPM Training Partner?
And why is it worth becoming one?
You can prepare interested people for the IAPM certifications in courses and guide your participants through the certification process. You decide for yourself whether you want to become a trainer for
the traditional, the agile, the international
or even multiple areas - depending on your skills and interests.
As a
Certified Project Management Trainer (IAPM)
you are part of a worldwide network and can be identified as a trainer certified by an international organisation - this can be the decisive advantage in tenders and procurement decisions!
As soon as a trainer request is made by a candidate, we refer that person to our Training Partners. If your trainer profile fits, we will put you in touch with the interested person. You then discuss the details directly with the candidate. A great way to expand your client base! For the courses, you can use your own materials or purchase exclusive IAPM training material. Of course, you also have the option of using the
IAPM's certification bases
free of charge or preparing your participants using the
web-learning platform
.
Send us an e-mail
if you would like to know how you too can benefit when a certificate is obtained as a result of your efforts.
How can you become an IAPM Training Partner?
First, you decide in which area of project management you would like to become a certified trainer. Traditional, agile, international? Maybe even two or all three? You need the highest possible certification in the area you have chosen:
If you hold the required certificate,
please fill in this form
. Your details will then be checked by us. We will get back to you and if you meet all requirements, we will inform you about the next steps.
Important
You need to pass the certification exam with at least 75 % to become a trainer!
---