"Don't limit yourself"
27.03.2013
-
Kanban has evolved impressively over the last few years. The IT sector today appreciates it as an agile project management method that is often used in conjunction with other agile methods.
The Lean Kanban North America Conference, the world's most influential forum for lean management experts which takes place in Chicago between 28 April and 2 May, will continue to drive this development. Volker Duetsch answered four questions for us.
Read more »
PM expert Dr. Roland Ottmann has been appointed as the IAPM's Chairman of the Council of Experts
25.03.2013
-
Renowned project management expert Dr. Roland Ottmann has been appointed as the IAPM's Chairman of the Council of Experts
Ottmann has been acting as advisor to the association since 2010 and, prior to that, he was a member of the German and international PM Awards jury for several years.
Read more »
My book tip!
No.1: Hans Stromeyer
18.03.2013
-
What do the experts read and recommend? At sporadic intervals we ask trainers, academics and project managers to recommend outstanding books to us.
The first recommendations come from Hans Stromeyer, manager of award-winning aerospace projects in the 1990s and currently President and CEO of the consultancy and training firm Stromeyer & Partners, which provides training to project managers for IAPM certification.
Read more »
A common denominator for project management: KS Aluminium-Technologie and KS Kolbenschmidt have had their project managers IAPM certified
05.03.2013
- The IAPM (International Association of Project Managers) has another success story to report. When the KSPG Group implemented a restructuring programme in 2012, it selected a number of project managers in its automotive units KS Aluminium-Technologie GmbH (ATAG) and KS Kolbenschmidt GmbH for IAPM certification.
Read more »
IAPM recommends Essential Scrum, a comprehensive textbook and practical manual in one
13.02.2013
- It's 500 pages long, logically structured and comprehensive in every detail. US agile project management trainer and former Managing Director of the Scrum Alliance, Kenneth S. Rubin, published this genuinely mammoth book in summer 2012.
Read more »
Read the full IAPM whodunit advent calendar
30.01.2013
- This December was packed with thrills and spills thanks to our IAPM whodunit advent calendar on Facebook and the three whodunit competition rounds. We gave our readers the chance to play sleuth right up to Christmas.
Read more »
IAPM certifies 80 Siemens project managers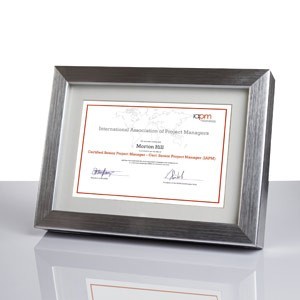 22.01.2013
-
Certification is an advantage in tenders and international collaborations
The Bogies Business Segment in the Siemens Infrastructure & Cities Sector's Locomotives and Components / Rail Systems Division Business Unit requested Ottmann & Partner to certify 80 project managers as IAPM standard compliant. Around 40 employees who work in project management, purchasing, quality management and engineering at Siemens AG Graz / Austria were trained and certified between 2011 and 2012, while another 40 staff who already had certification from another certification body exchanged their existing certificates for IAPM certificates.
Read more »
Antje's Editorial No. 1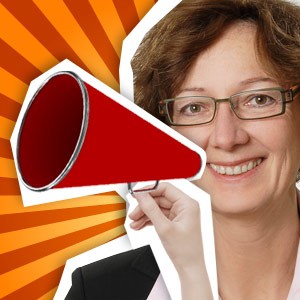 20.12.2012
-
How I decided to embrace randomness.
I've never had a problem admitting that I've been wrong when it's true. For decades - half of my career as a project manager, in fact - I've been basing my assumptions on incorrect facts. From the very first day that I was given project management responsibility to the present day, which finds me embroiled in a complex Asia-Finland-German project, I had believed that random occurrences were rampant weeds that had to be exterminated. Random occurrences. I had always viewed them as my enemy and waged a personal war against them. They caused too many hours of overtime. Too many costs. Too many complications. Too many unscheduled meetings. I genuinely wanted to rid myself of them entirely - so I spent a lot of time working with best practice models.
Read more »
Positive feedback on the IAPM's 13th International Project Manager Meeting
16.12.2012
- The IAPM held its 13th IPMM in Nuremberg on 24 November 2012. It was attended by project managers from all over Germany and generated some very positive feedback!
Read more »
The IAPM welcomes the new ISO standard for project management.
12.11.2012
-
The International Organization for Standardization (ISO) published the project management standard in September 2012 after a five-year development period.
ISO 21500:2012 "Guidance on project management" was developed with the objective of the international standardisation of the project management terminology, processes and central concepts used by all project participants as the basis for a common understanding in transnational and transcontinental projects.
Read more »