Web-Based Learning with IAPM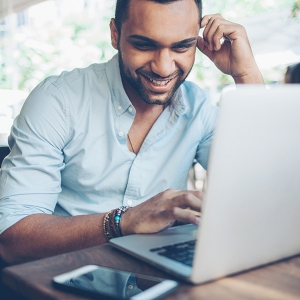 25.10.2019
- The International Association of Project Managers (IAPM) attaches great importance to making project management accessible to everyone. For this reason, our exams can be taken online whenever and anywhere. Furthermore, the fees are flexible and are based on the GDP of the country whose nationality the examinee holds.
In our opinion, it is essential that this flexibility is also extended to exam preparation. Everyone learns differently: some want to use travel time to expand their knowledge, others prefer to learn at the weekend, and some prefer to use their working time in agreement with their supervisor. To achieve this flexibility, IAPM has now released its first web-based learning course, which can be executed on a computer or on a mobile device.
This first course of IPAM is the best preparation for Cert. Junior Project Manager (IAPM), but also can be used partially to prepare for the examination of Cert. Project Manager (IAPM) and Cert. Senior Project Manager (IAPM). It covers the following eight topics:
Project check
Project file
Project environment
Stakeholders
Project charter
Creation of the specification
Creation of the phase model
Creation of the work breakdown structure
The course consists of different elements. Beginners are led to the topic with a story. Advanced users can start directly with the theoretical knowledge transfer (via texts and videos). Experts can get an overview of the subjects and key words and start by working on the exercises.
Since we know the importance of the application of tools, we have included a transfer project. This allows the participants to put their newly acquired knowledge to direct use.
Instead of describing you exactly how the system is structured, we invite you to get an overview of the system on your own.
Click here to use our free web-learn system
and to prepare for certifications in the traditional field of project management.
« Back to overview