Manage BIM projects of all sizes
30.01.2020
- In the construction industry, all managers talk only about BIM (Building Information Management). It seems to have become clear by now that this new planning method should be addressed. Some people may still be sceptical and have certain fears of contact, but this is becoming less and less the case. Most companies initially ask themselves whether BIM is worthwhile at all and if so, from what construction sum and from what size of company. Once the decision for BIM has been made (either out of conviction or simply because everyone does it and you would otherwise be left behind by the market), many questions come up to those responsible: What software do we need and what does it cost to train our staff? Will the changeover take long? Another question is of course whether Building Information Management will completely change the job description of the planner.
Read more »
Thoughts of the President of the IAPM at the turn of the year
23.01.2020
- The request was: "We are a company in the advertising industry, we urgently need training in agility, not just Scrum, but perhaps something more agile, such as Design Thinking or Lean Startup". The initial consultation with the client then revealed that the training should include a mix of these agile methods. But what was the end of the story? Classic project management and an excursion to Scrum! The knowledge and application of a detailed project structure plan, which was not available at all, and a Gantt chart based on it were a great help. However, later it also became obvious that teaching Scrum artifacts in training and subsequent coaching was helpful. Here the participants learned, for example, that even in non-software-oriented projects one can write good user stories and emphasize customer requirements!
Read more »
Innovation through agile transformation
13.01.2020
- In an article on the Forbes.com blog, Steve Denning addressed the issue of innovation triggered by agile transformation. Steve Denning writes about a topic with which he is very familiar. In 2018, for example, his book entitled "The Age of Agile" was published and was named one of the best business books of the year by the Financial Times. Steve Denning also advises many international companies on a wide range of leadership, innovation and management issues. For many years he worked at the World Bank and held various management positions. In the following we summarize his article for you.
Read more »
Building an Excellent Project Team - Tips & Tricks
19.12.2019
- The composition of the project team is crucial to the execution of a project. Every experienced project manager knows how important the project team is in the implementation of a project. This applies to both, small tasks and complex projects. In each individual case, the right composition of the project team is particularly important.
Read more »
Status Quo (Scaled) Agile – 4th study on benefits and success factors of agile methods
12.11.2019
- In the last few years, the topic agility has become an increasingly important part of project work: Scrum, Kanban or Design Thinking - especially in IT companies it is hard to imagine life without these methods. But also in other - traditional - companies agile methods gain more and more importance.
Read more »
Web-Based Learning with IAPM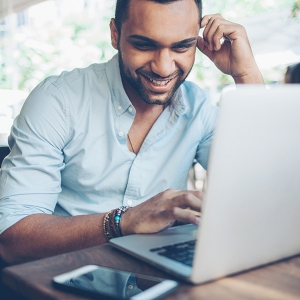 25.10.2019
- The International Association of Project Managers (IAPM) attaches great importance to making project management accessible to everyone. For this reason, our exams can be taken online whenever and anywhere. Furthermore, the fees are flexible and are based on the GDP of the country whose nationality the examinee holds. In our opinion, it is essential that this flexibility is also extended to exam preparation. Everyone learns differently: some want to use travel time to expand their knowledge, others prefer to learn at the weekend, and some prefer to use their working time in agreement with their supervisor.
Read more »
Understanding manipulation and negotiating successfully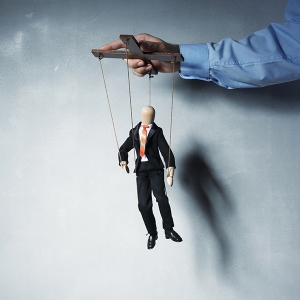 11.10.2019
- Negotiations are about convincing your counterpart. Often the line between persuasion and manipulation is floating. Some negotiating partners are true manipulation geniuses and make it very difficult to resist their proposals. Surely you know the situation where after a conversation you wonder how your counterpart could convince you of his point of view, although after careful consideration you would now like to change your mind once again. Manipulation and negotiation tricks are not supernatural. They can be learned. Therefore it can be learned naturally also to see through the tricks. And with the same method, which is also used with the manipulation: NLP.
Read more »
How Gemba Walks supports project management
01.10.2019
- Anyone who deals with project management, modern leadership methods and employee or team leadership in general will sooner or later come across the term Gemba or Gemba Walks. Tim MacMahon has published an article on this topic on the online platform Aleanjourney.com, which highlights and questions some aspects. In his headline Tim MacMahon calls the Gemba Walks a tool for executives and team leaders. He advises all readers to look into this topic. So what's it all about? In the following we summarize his article for you.
Read more »
Digitization only possible with clouds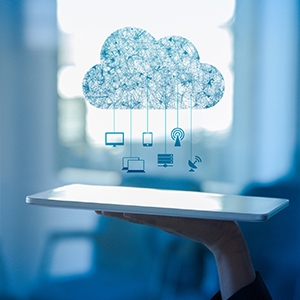 20.09.2019
- On the online platform IT-business.de, Heidemarie Schuster discusses the topic of digitization in Germany. She writes about clouds and their development in recent years and explains why she assumes that digitization is not possible without the cloud. Cloud computing has been one of the most important trends in Germany's IT industry for several years now. Hardly any modern company is still competitive without the cloud. In the following article we summarize Mrs. Schuster's positions.
Read more »
How well do DevOps and the German work culture get along?
02.09.2019
- In an article on the Heise Online portal, Justin Vaughan-Brown reflects on how well DevOps (a process improvement approach and artificial word from the terms development and IT) fits in with the culture in German companies. In general, it should be noted that DevOps is not always easily compatible with the working culture of Germans. Nevertheless, Justin Vaughan-Brown argues that the effort is worth it. Everywhere one hears meanwhile about the fact that DevOps spreads itself in German enterprises. In Germany, more than a quarter of the IT specialists already work in a DevOps team. This is the conclusion of the State of DevOps report by Puppet. How far DevOps is really applied in German companies, however, there are no studies on this yet. What is certain is that interest in DevOps is growing in Germany. In larger cities there are special Meetup groups almost everywhere. In Stuttgart this group has 1200 members, in Berlin even 2700.
Read more »