Agile project management in large companies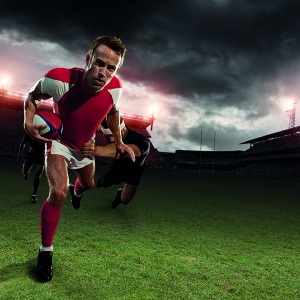 30.04.2019
-
Sarah Gandorfer reports on the online platform IT-Business
why Scrum is the favorite of large companies and why they use agile project management at all. In general, it can be observed that more and more companies use agile project management, no matter in which industry with which company size, because there are many different agile approaches. A survey conducted by Bitkom showed that the boom in agile management methods has led to an increase in the use of freelancers. In the following article we summarize the information provided by Sarah Gandorfer.
Agile PM is on the rise
Agile project management is a very broad term. It covers the most diverse methods and approaches, which basically only have their flexibility in common. Planning has been perceived and understood differently for some years now. It is less detailed, more adaptive and grows with the respective project. Quick decisions have become more important than extensive planning in advance. Especially in the area of software development, Scrum is crucial today. The mentioned survey by Bitkom evaluated the answers of 500 employees from 300 companies on the subject of agile PM. According to the results of this survey, 65% of companies see higher chances of success in projects that are managed agilely. The managers see advantages in the easier cooperation with freelancers and experts as a plus. These external experts already take over about a quarter of the work in IT projects today. Half of all IT companies use agile PM. In the case of large companies (2000 employees or more), the figure is as high as 56%. In addition there are 15% who would like to switch to agile management in the coming year and a further 18% who are at least already thinking about it and discussing the topic. Only 14% of the companies do not yet deal with Scrum and Co.
Scrum is the front runner
Sarah Gandorfer explains that Scrum is the front-runner among the different methods that can be summarized under the generic term of agile project management - and this especially with large companies. More than 90% of the interviewed companies favor Scrum or plan to use it. The word Scrum can be translated as "crowd". The term originates from rugby, where in a certain phase of the game a "bunch" of players piles up fighting for the ball. At first glance, this may not have much to do with project management and certainly not with a promising strategy. But if you take a closer look at the topic, you will see the similarities between rugby and PM. The Scrum method was specially conceived for the development of IT software. However, the method has long been applied to all other types of projects in different industries.
Scrum as a challenge
The methods of Scrum are not ideal for all types of employees. Many hesitate or go on strike, because since the introduction of Scrum nobody can hide behind their colleagues anymore. The work of each individual is made visible and evaluated. This does not taste good to everyone, because mistakes and delays can no longer be so easily passed off as mistakes of others. The use of freelancers also plays a role here. Usually the tasks of the external experts are strictly defined and each individual is paid according to performance. 72% of the IT companies that use Scrum or other agile PM methods stated in the Bitkom study that by using freelancers, they get better project results in terms of quality, get to grips with their projects earlier and identify problems more quickly. Flexibility has also been increased. Whether for internal or external employees, it became apparent that increasing responsibility among employees led to an increase in motivation. This is one of the main components of Scrum: everyone is given responsibility for their tasks. Also here it turned out that it is especially the big companies (starting from 2000 employees) who outsource tasks to external people, who like to work with freelancers and who also want to strengthen this in the future. In some cases, 25% of the working hours in the IT area are performed by specialists and freelancers outside the company. If one believes the forecasts of the interviewees, this value is also expected to increase in the coming years.
Only agile project management
Agile methods are not always the best for a project. Not in every structure, hierarchy and organization agile PM can be introduced just like that. Not everywhere initiative, trust and a sense of responsibility are the most important factors. In strictly hierarchically structured companies a method like Scrum will not lead to the desired result. Depending on the type of corporate governance and culture, the path to agile management is long and involves a complete reorganization of the entire company. Not an easy task. Especially not for the decision-makers, who see themselves deposed. Such interventions often go hand in hand with a change in management, which may also be brought about by a generational change at the top.
Are you interested in certification in agile project management? Learn more about the
Cert. Junior Agile Project Manager (IAPM)
,
Cert. Agile Project Manager (IAPM)
and
Cert. Senior Agile Project Manager (IAPM)
.
« Back to overview