Benjamin Hübler from Consorsbank is Project Manager of the Year 2016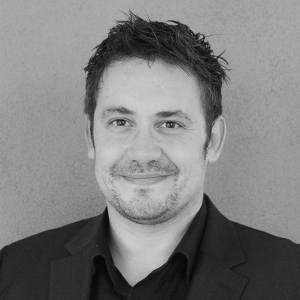 10.11.2016
-
The IAPM International Association of Project Managers is delighted to present the IAPM Project Manager of the Year award to Benjamin Hübler, Project Manager and Deputy Programme Manager at Conosorsbank in Nuremberg.
The IAPM selects its Project Manager of the Year on the basis of a comparison of the best Certified Senior Project Manager profiles over the last twelve months. It has chosen Benjamin Hübler for several reasons. Firstly, he gained a distinction in the comprehensive examination for Certified Senior Project Manager (IAPM) certification. He also received an extremely high score compared with all other certificate holders for his experience as project manager. The decision about who to present the award to is primarily based on the criteria of project management knowledge and experience. Benjamin Hübler possesses both, which is why he has such extensive project management competence.
Benjamin Hübler has been involved in diverse projects at Consorsbank as project manager since April 2015. He headed the Gold Online project to extend the Consorsbank's physical gold trading product portfolio. It was a very complex project that involved the adaptation and testing of many bank systems and interfaces. One of the major challenges was the coordination of several external partners who weren't always working towards the same objectives at the same time. All the different project participants had to be regularly brought together at the same table, and effective teamwork was only possible with intensive tracking/guidance. Contract negotiations - about terms and conditions, for instance - weren't always easy either, and it was necessary to find compromises that participants felt able to agree to without abandoning their own interests at numerous time-consuming meetings.
Alongside the management of this project Benjamin was also Deputy Programme Manager providing support to other colleagues in their projects.
However, in addition to experience and competence, the IAPM also takes the project manager's personal conduct in a project environment into account.
Benjamin's superiors have confirmed that he works very independently and shoulders a considerable burden of responsibility. He has a very structured and organised approach to work and is capable of coping with high workloads. One of his outstanding personal qualities is his ability to empathise. He always shows an avid interest in how other members of the project team are getting along, and asks them about their motivations and interests, which encourages them to support him as a team and help him to bring his projects to a successful conclusion. So Benjamin's management style is more team-oriented than hierarchy-oriented, and he says himself that working in a team is an aspect of project management that he particularly loves.
He also has an extensive knowledge of his field of work, and is able as a result to understand different project contexts and themes very quickly. It makes him an excellent sparring partner for colleagues in the bank's other departments, and a respected dialogue partner to external business associates.
For all of the above reasons, the IAPM has decided that Benjamin Hübler has the qualities of an ideal project manager and that he should receive the IAPM International Association of Project Managers' Project Manager of the Year Award.
We hope that many other project managers will follow his example, and that he will continue to enjoy project management and be successful in all of his projects.
« Back to overview