PM Camp in Munich – a barcamp for project management!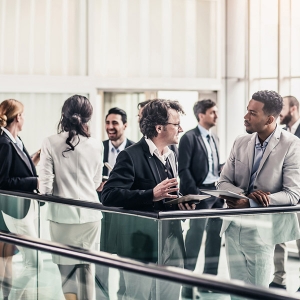 17.05.2017
- Classic conference formats have both advantages and disadvantages. One advantage, for example, is that the schedule can be planned in advance, which (hopefully) ensures that the content of the conference is of a high quality and participants know from the outset exactly what they have signed up for. However, one disadvantage that must be borne in mind when choosing this approach is that the classic conference structure tends to be purely based on the participants listening
Read more »
The Hybrid PM Guide 2.0 has arrived – the IAPM guide for hybrid project management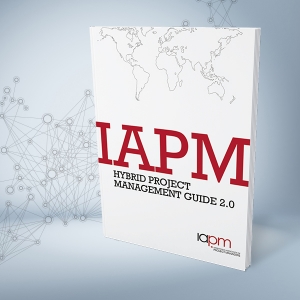 12.05.2017
- The pressure to produce and innovate continues to rise across the world, a circumstance which affects the information and telecommunications technology sector among others. In order to remain competitive, companies have to be able to employ flexible project management methods which are oriented towards the most transparent project times possible, Of course, shying away from a particular project management method either out of habit or due to lack of knowledge also carries its own risks, especially on projects where requirements can change unexpectedly. Hybrid project management gives project teams far more ...
Read more »
Tips for PM Beginners: Defining the project scope (in and out)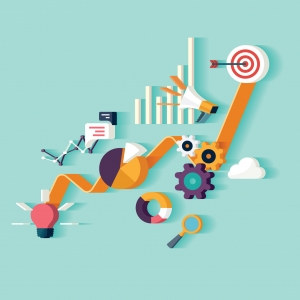 03.05.2017
- In each project, irrespective of its scope, it is important to avoid misunderstandings wherever possible. Many arise because some project participants have false expectations about the project in question. In order to ensure that everyone is working on the same assumptions and more or less have the same preconceptions about the setting of goals and the implementation of the project, it is worthwhile defining from the outset what is part of the project and what is not. The project scope must be clearly defined. This step is often referred to in project management jargon as ...
Read more »
Tips for creating a motivated and highly effective team
26.04.2017
- Motivation levels within the project team can be a crucial contributing factor to the success or failure of a project. Motivated colleagues and team members work differently to people who are not very concerned about the outcome of the project. As well as undertaking the usual administrative tasks, it is essential that project managers do not neglect their staff management responsibilities. Just like the head of the company, they must always ensure that everyone participating in the project performs their work well, which can be most easily achieved if the staff members are motivated. ...
Read more »
A PM Beginner's Guide to Managing Project Milestones
05.04.2017
- All project managers hear about milestones during their first few weeks of studying project management and they soon find that numerous meetings and discussions focus on this subject during their everyday professional lives. For many customers milestones are ultimately one of the few criteria by which they can measure the progress of a project, which enables them to avoid having to get too deeply involved in the minutiae of the project or having to keep a close track on things on a daily basis. However, milestones are not only an important way to keep the customer updated on project progress, they are also used in everyday project management to ...
Read more »
Recognising misunderstandings and improving project communication
29.03.2017
- It is important that every project manager understands that communication within the project management team is of vital importance if the project is expected to succeed. This also applies to all other individuals involved in project management. Well organised and balanced communication can avoid many misunderstandings, however it is still also the responsibility of the project manager to recognise misunderstandings within each project team and to specifically work towards preventing them from happening. There are various reasons why misunderstandings arise and there are also many opportunities for them to happen in stressful working environments that are often experienced by project managers. Project Managers need to be conscientious about ...
Read more »
The Magic Triangle model
23.03.2017
- During his or her training every project manager learns something about the Magic Triangle. This name is slightly misleading because there is actually no magic involved at all in the Magic Triangle. In fact, the complete opposite applies because the concept involves pure logic. The Magic Triangle describes the interdependencies between the three most important factors within a project: time, cost and quality. A variety of interdependencies occur between the factors that are located on the three points of the triangle. Changes in any one of these factors logically shifts the position and relationships of the other factors. It is possible to find more effective solutions to problems if particular situations can be visualised through the Magic Triangle model, which enables...
Read more »
Cost-benefit analyses for better decisions
15.03.2017
- Decisions are an everyday aspect of project management and project managers are often expected to make them both quickly and professionally. That's not an easy ask because to make informed decisions you need enough time to consider all the facts. In a project environment, however, this time isn't always available, so the project manager will resort to using one of several possible decision support tools. He may opt for the cost-benefit analysis, a tool that helps project managers to make fast and informed decisions. ...
Read more »
The Gantt chart and the Hoover Dam project
07.03.2017
- Every project manager has his own set of project management tools that have proven effective to him over the years. This personal tool-kit is an extremely valuable asset that the project manager should always keep up to date. Tool-kit updates are always worthwhile because new trends in project management are emerging all the time and any project manager's good reputation depends on how well-informed he is about these new trends. The Gantt chart is a powerful graphic tool for visualising all the tasks and activities in a classic project. It has been in use for decades, and it played a key role in the famous Hoover Dam construction project. The Gantt chart is named after American engineer and management consultant Henry L. Gantt, who used it to provide..
Read more »
Good advice on starting up a project professionally
27.02.2017
- The project start-up process can be decisive to the success or failure of a project, whatever its size. When the project manager is preparing to kick off a project he can do many things to put the project on the right track, but also make decisive mistakes. That's why it's so essential in project management to make the necessary preparations for the project, to show project participants how the project will be structured and give them the assurance that project processes will be professionally managed in the initial project meetings. At the outset of the project they are more likely to accept new structures and processes.Later on, it will be more difficult
Read more »