IAPM Essentials #105 - News from the project management world
What was eventful last week? What has happened in project management? Here you can find articles worth reading and links to videos or podcasts that we warmly recommend.

To put it briefly: Essentials from the world of project management.

Enjoy reading!

IAPM Essentials May 10, 2022
This week, these three articles were particularly inspiring:
What strong teamwork looks like: 7 proven models
Team dynamics have been researched for a long time, and it is not surprising. A productive team with high cohesion often does not emerge by itself and needs some planning. Models can help with the task of forming and adapting such a team. For initial orientation and familiarisation, for example, Tuckman's phase model for group development is suitable, which we covered in more detail in the
IAPM Essentials #100
. There you can also read why it is not suitable to use as a stringent plan. Another approach is the Lencioni model. It deals with five negative factors that can lead to the dissolution of a team. Since it is not scientifically based, it is criticised, but it is still suitable as a guide. For more models that you can use for the task of team building, read the original article.
Click here to read the original article.
5 skills you need to succeed in project management
To become a project manager, you should have certain skills and characteristics, just like in any other profession. But don't be put off by a list of requirements, because just about everything can be learned: It goes without saying that project managers need to have specialist knowledge. However, it is not important to know everything from the start. You learn most of it gradually or
you can look it up on the internet
. You should also be a good leader. In a project, you have no choice but to lead different teams, so it is important that you have the necessary soft skills. In addition, it is important to be adaptable as a project manager, as things rarely go exactly as planned. Want to know what other characteristics you should have? We recommend you read the original article!
Click here to read the original article.
Cultural Transformation in a Nutshell
A corporate culture describes how people behave, interact and work in a company. At the very beginning of Google, for example, there was a lot of work, but a very high work ethic, because the company cared about its employees and only hired people who fit into this culture. In many companies, however, the exact opposite is the case. What these companies need is a cultural transformation. In other words, a shift from a traditional corporate culture, often associated with low productivity, to an evolutionary, productive culture. While the traditional approach is top-down, the evolutionary approach focuses on people and collaboration. This leads to higher motivation. Would you like to learn how you can make this transition? Then read the original article!
Click here to read the original article.
Further articles worth reading and podcasts worth listening, you should not miss: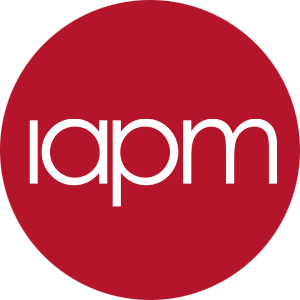 Author: IAPM internal
---
Keywords: IAPM Essentials, Links, News