Mentoring in the PM team: what needs to be considered
Mentoring existed in ancient Greece, and probably long before. The relationship between a master or mistress and his or her students is still used today in many areas of life and in the professional world. In all subjects and industries, there are students and masters, as well as numerous people somewhere in between. While it is commonplace in the skilled trades for master craftsmen to teach their protégés the trade, mentoring is less present in other fields. Nevertheless, it stands to reason that mentoring also exists in project management. In fact, there has recently been an approach in practical project management that aims to make the classic teacher-student relationship respectable again, or at least to draw attention to it.
Passing on knowledge
There is still no classic training for project management, at least on a broad level, but that does not mean that mentoring does not exist, because basically the passing on of knowledge from experienced project managers to young professionals or to graduates who are just getting their feet wet in the profession is nothing different. Mentoring is mainly about building a mentoring relationship between master and student, although the term master is probably only used jokingly in everyday life. After all, we are no longer with Socrates and Plato, but in a modern project management environment. Mentoring in project management makes sense not only for career starters, but also for career changers. Many project managers come into the profession from a wide variety of backgrounds and bring with them high-quality expertise. However, they still have to learn the craft of PM. What better way to do this than to learn from your colleagues? Hardly anyone at 50 still has the time or desire to squeeze in a year at university. Of course, project experience is something valuable that you can't explain to someone else on the side. But that's precisely one of the reasons why mentoring is perfect for passing on knowledge.
A really good mentor
Young professionals are just as much in demand as good mentors. Experience is an almost irreplaceable asset in project management, and anyone who can look back on ten or fifteen years of project support is already qualified for mentoring. However, there are qualities and skills that are particularly in demand and that make a really good mentor. First of all, anyone who takes on a mentoring task should be aware that he or she will not be put on a pedestal like Socrates and enjoy social prestige from then on. Rather, mentoring means more work and more time commitment. The most difficult thing is probably building a fruitful relationship between mentor and mentee, i.e. the protégé. Mutual respect and sympathy must prevail here, otherwise there is a risk that the mentee will feel patronized, which is not conducive to the cause.
Mentoring - goals and preparation
For mentoring to be a success, it makes sense to clearly delineate where the journey is to go from the outset. Basically, mentoring is a project that should be prepared similarly. Together, define openly and clearly what the goals of the mentoring are, how it should proceed, and in which channels, how frequently, and to what extent the collaboration will ideally take place. As a mentee as well as a mentor, it is always advisable to listen carefully to yourself in the first days and weeks to see whether the harmony in the mentoring is right. If necessary, it is better to decline to work together before you jump into a long-term project, because it is difficult to take advice from someone for whom sympathy is lacking or, conversely, to coach someone like that with goodwill. The interpersonal level plays an enormous role. But if you do agree to a mentoring program, you are in for an exciting time on both sides. Prepare well! Your experience alone will not make you a good mentor. You must be prepared to respond to the mentee's particular needs and demands. There will be many ideas and questions that you should take seriously and also answer.
A partnership for a time
Now you delve into a project together as a team. Learning by doing plays just as important a role in mentoring as watching and imitating. Take the time to respond to your counterpart. As a mentee, certain demands will also be placed on you. If you expect only selective input and answers to specific questions from mentoring, then you can have it easier without going down the mentoring path. But if you get involved and actually accompany a project together, you will feel such aha-effects in terms of structuring, approach and problem solving. Therefore, a mentoring plan should be created that covers different phases of the mentoring project and shows both sides a roadmap. As always in project management, it is of course permissible to adjust the mentoring roadmap along the way if that proves useful. So one or two evaluation appointments should also be scheduled. Ideally, both parties will emerge from the mentoring with new insights and skills at the end. Seize the opportunity when it comes your way!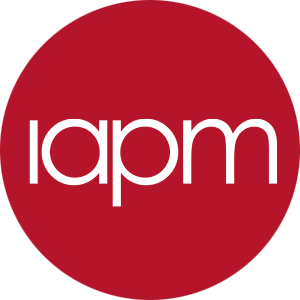 Author: IAPM internal
---
Key words: Project management, Team, Guide, Tips