IAPM Essentials #87 - News from the project management world
What was eventful last week? What has happened in project management? Here you can find articles worth reading and links to videos or podcasts that we warmly recommend.

To put it briefly: Essentials from the world of project management.

Enjoy reading!
IAPM Essentials January 04, 2022
This week, these three articles were particularly inspiring:
PERT Chart Vs. Gantt Chart: Which System Is Best For Project Management?
PERT diagrams are flowcharts that represent individual tasks within a project. The duration and dependencies are shown, which directly highlights bottlenecks. Due to the simple representation, it is not possible to make comprehensive changes to the structure and it does not make sense to use a PERT diagram in an ongoing project; instead, it is a good idea to use it for planning before the project starts. A Gantt chart, like the PERT chart, shows duration and dependencies, but it is a continuous bar chart. This is why a Gantt chart can quickly become unclear and, in contrast to the PERT chart, is very time-consuming to create. However, it is very flexible and can be easily extended, which makes it very suitable for use in ongoing projects. Which diagram is more suitable depends on the status of the project, complexity and experience.
Click here to read the original article.
WHAT IF YOUR OKRS ARE WRONG?
Can you imagine this? You are working on a solution to a problem, you have created a solid plan with your team; the stakeholders' goals and the way to achieve them are well formulated. And yet something goes wrong. That's because of the OKRs, and that's fine. OKRs are determined to the best of our knowledge based on the information available at the time of their creation. Of course, the current status may differ and therefore the OKRs should also be adjusted. When talking to stakeholders about the adjustment, the change should not come as a surprise, meaning that the change has already been in the offing and stakeholders have been fully informed in a timely manner. A list of why the OKRs now need to be changed will support the argument, and a breakdown of the possible additional costs that could be incurred is also helpful. These two things, complemented by alternatives and a good presentation, often ensure understanding and appreciation among stakeholders.
Click here to read the original article.
What is a Scrum Board? What is the Difference Between a Scrum & Kanban Board?
Scrum is a framework that is often used for large and complex projects. A large problem to be solved is divided into small problems, which are worked on during Sprints. In order to visualise the tasks to be completed within a Sprint, a Scrum Board is used in most companies that use Scrum. In addition to the above-mentioned visualisation, this board supports the team in organising tasks, it determines which tasks have to be completed at which point in time and also shows bottlenecks in this context. Whether a software solution or a physical board is used for the Scrum Board is a matter of preference and requirements. In application, a Scrum Board is very similar to the Kanban Board. One of the biggest differences is that the Scrum Board is recreated after each Sprint, whereas a Kanban Board is created for the whole project. For more differences, we recommend you read the original article!
Click here to read the original article.
Further articles worth reading and podcasts worth listening, you should not miss: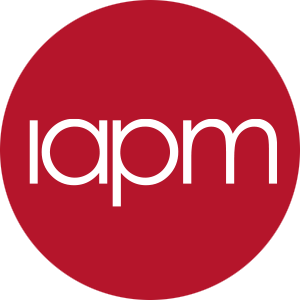 Author: IAPM internal
---
Keywords: IAPM Essentials, Links, News