My book tip!
No.3: Sandra Goll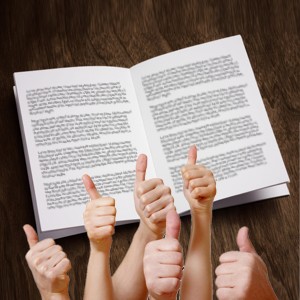 29.05.2013
-
What do the experts read and recommend? At irregular intervals we ask trainers, academics and project managers to recommend key books to us.
Sandra Goll, founder of Project Business Consulting GmbH and IAPM Senior Official, recommends two books that effectively illustrate the significance of the soft factors in projects, thereby helping project managers to be more successful in their work.
Tip no. 1

David Sibbet: Visual Meetings: How Graphics, Sticky Notes and Idea Mapping Can Transform Group Productivity. New York, Wiley, 2010.
"This book explains how anyone can implement powerful visual tools in the group learning process of 'IMAGINE, ENGAGE, THINK and ACT'. It reflects the way people work in the process of moving from ideas to action. The author uses simple yet effective tricks and tools such as drawing, analogue and digital sticky notes and idea mapping or graphic metaphors. To derive maximum benefits from this book, you have to imagine all the things you can achieve with visual meetings. You'll have heard of the saying, 'A picture is worth a thousand words,' but do you know how to use it in a fun and creative way at meetings? David Sibbet, founding father of visual presenting, provides the answer to this and other questions in his excellent book. Discover the visual meetings movement for yourself in this dynamic and richly illustrated resource."
Tip no. 2

Tim Clark, Alexander Osterwalder, Yves Pigneur: Business Model You: A One-Page Method For Reinventing Your Career. New York, Wiley, 2012.
"The 'Business Model You' method is based on the Business Model Canvas methodology in the multiple award-winning global bestseller, 'Business Model Generation', which introduced a unique visual way to summarise and creatively brainstorm any business or product idea on a single sheet of paper. 'Business Model You' uses the same powerful one-page tool to teach readers how to draw personal business models. 328 people in 43 countries were involved in the creation of this publication. They describe, analyse and re-invent their careers in their personal business models. This inspiring book teaches you how to make a business model for your current workplace and career using this same powerful tool. And you can apply the Business Model You strategies as your career progresses to reveal new ways of adapting your skills to the changing needs of the marketplace and more satisfying career and life possibilities.
« Back to overview