Resource planning: More than a gut feeling
In project management, resource planning is one of the most important elements of all, along with budget and schedule monitoring. Projects stand and fall with good resource planning. As in all areas of management, there are different models and methods for planning resources. Modern resource planning integrates different work models and business areas. This is the subject of an article on Ingenieur.de entitled "For successful projects: resource planning instead of gut feeling". In the following, we summarise this article for you.
Optimal resource planning
The resource planning of the future should enable you to optimally deploy your team, create better offers and thereby ultimately deliver projects that yield a profit. Surely you are aware of the fact that there is constant and challenging competition in project work. Architects, engineers as well as consultants and companies must therefore make every effort to work economically. Using resources strategically is a core part of this. This is one of the decisive tools in the planning and also in the execution of projects. Ideally, you can draw on past experience and always have up-to-date and detailed information on the various processes within the company. Being connected to all other processes within the company is just as important as having the most comprehensive transparency possible.
Being flexible pays off
The first step is the selection of resources. You need to determine what you require in terms of resources for each individual project. It is crucial not only to look at the implementation phase, but to have all project phases in mind right from the start. After all, resource needs fluctuate over the course of the project and have peaks as well as lulls. Take a look at the resources and the free capacities so that a realistic planning can be made. In addition, no project runs exactly as it was originally planned. So your resource plan must be capable of reacting to changes in the course of the project. After all, whenever fluctuations and changes occur, you don't want the project to come to a standstill - so you need to build a safety net into your resource planning. This includes the involvement of staff as well as external experts and, last but not least, the provision of materials, machines, software and everything else that is necessary for the successful completion of the project.
More than spreadsheets
To do resource planning in a professional and all-encompassing way, you cannot focus on a single project. The professional has a solution ready that encompasses all projects, both those that run in parallel and those that overlap or follow each other. In the past, spreadsheets were a way to manage resource planning. However, depending on the complexity and number of different projects, it is almost impossible to keep track with a spreadsheet. A resource schedule is most efficient when it can be overlaid and reconciled with the individual project schedules. The amount of data that needs to be reconciled and analysed for this type of task can seem endless. Therefore, it is almost impossible to do this without the appropriate software.
Everything with just one click
So today, specialised software is necessary for resource planning. Regardless of whether you are planning a complex project, have to reconcile several less extensive or perhaps even numerous complex projects, resource planning is crucial. This can also help you to create the respective project plans, because the schedule does not always determine which resources are needed. Sometimes the availability of resources also determines the project schedule, or at least influences it. So, you need software that can organise and analyse huge amounts of data. Revenue forecasting, task planning, invoicing, basic analysis and much more can be captured digitally and quickly thanks to an efficient solution. You can focus on the essential tasks as a project manager thanks to a powerful software solution and speed up the completion of projects, which in turn frees up more resources and puts them to better use - because you don't have to enter and manage data manually. Last but not least, all the efforts also have the effect of making customers happier because projects run smoother and faster. Moreover, you hardly waste any time on tedious searches for information. Compare the different software solutions, because there are some good programs that can help you with resource planning. Expensive and free ones, complex and very simplified ones.
Transparency over gut feeling
Transparency in decision-making is one of the most important factors of good project work. Resource planning is no exception. If you don't just rely on your gut feeling, but plan everything based on reliable data, it's easy to communicate transparently. You have no blind spots and can justify and substantiate everything you do or decide. So go ahead and do it. Transparency creates acceptance and is a guarantee for success. Transparency is only possible together with communication. Comprehensive communication also includes reporting. Software can help here as well. Reporting should be done regularly and of course transparency is the absolute basis here as well. Provide an overall view with detailed overviews of resources, capacities and project progress. This reporting can also help you not to lose sight of anything and to keep the overview in retrospect.
---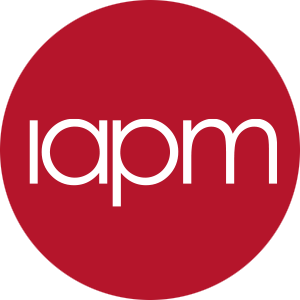 Author: IAPM internal
Keywords: project management, resource planning, term, tips