IAPM Essentials #44 - News from the project management world
What was eventful last week? What has happened in project management? Here you can find articles worth reading and links to videos or podcasts that we warmly recommend.

To put it briefly: Essentials from the world of project management.

Enjoy reading!
IAPM Essentials March 2, 2021
This week, these three articles were particularly inspiring:
How to Make Agile Work in Fast-Growing Startups
Implementing projects by using agile methodology does not necessarily mean more productivity with the same amount of resources or that you will even be able to generate a product faster than usual. However, the demands placed on the agile way of working, especially by people in executive positions, are usually out of proportion to the actual opportunities and benefits that agility brings to the company. Especially in the startup industry, the agile way of working is often the method of choice, although the right mindset itself is still lacking. In his article, Stefan Wolpers explains in detail how the change to more agility can happen, especially in fast-growing startups, using many application-related examples.
Click here to read the original article.
Journaling - A Useful Tool
Writing down to-do lists or other tasks is one of the basics of a well-planned daily routine – as we are sure most project managers know that. But what to do when writer's block slows down the flow of thoughts? In most cases, this leads to a delay in regular work and, in extreme cases, deadlines cannot be met and have to be postponed. Often, no matter what, the attempt is made to get something useful down on paper, even if the quality suffers as a result. To tackle this problem, this short article describes an interesting method for resolving this writer's block. But take a look at the article yourself, it might be helpful for you!
Click here to read the original article.
Wie lernen wir als Gesellschaft?
Conducting workshops can help project managers to work out problem solutions and also generate ideas that will be beneficial to the achievement of project goals. In this context, the group dynamics of interdisciplinary teams have a significant impact on the success of a workshop. Interestingly, particularly the discussion within a team and the associated projection of a preferred future leads to increased dynamics within the group. On the other hand, discussing problems in the present or even the past costs the team enormous energy - the momentum gets lost. For more information on group methods, why not take a look at this article?
Click here to read the original article.
Further articles worth reading and podcasts worth listening, you should not miss: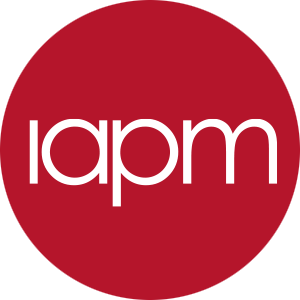 Author: IAPM internal
---
Keywords: IAPM Essentials, Links, News