IAPM Essentials #38 - News from the project management world
What was eventful last week? What has happened in project management? Here you can find articles worth reading and links to videos or podcasts that we warmly recommend.

To put it briefly: Essentials from the world of project management.

Enjoy reading!
IAPM Essentials January 19, 2021
This week, these three articles were particularly inspiring:
Who Resolves Conflict in Agile and How
Whenever people work together, sooner or later conflicts may arise. Opposing views, stressful situations or hidden motives – a conflict often has various causes and, depending on how profound the problem is, can also cause a planned project to fail. In traditional project management, we can identify this danger early on through conflict management and resolve the issue. But how does this apply to an agile environment? Here, the responsibility does not lie with the project manager, but rather with the Developers. The failure culture in agile project management should therefore be an invitation to openly deal with conflicts - the Developers work on themselves while the Scrum Master mediates. If you want to read more about this in detail, then take a look at this article.
Click here to read the original article.
10 Proven Steps For Project Success
When it comes to leading a project to success, there are different ways and many proven methods or procedures. But when it comes to evaluating a project, it is the objectives that determine its success or failure. Adherence to time, budget and performance goals is therefore crucial, although not always easy to achieve. Anyone who is already a Certified (Senior) Project Manager (IAPM) will quickly recognize some of the tips mentioned in the PM Guide 2.0. Whether it's team building, defining goals, implementing a work breakdown structure or a network diagram – this article presents ten important steps that can help you manage projects traditionally.
Click here to read the original article.
Ist es Zeit, der E-Mail lebewohl zu sagen?
For a long time, written communication over longer distances was only possible by letter, but thanks to technical advances, these distances have been overcome. The advantages of an email are obvious, since it is faster than a letter and cheaper than a fax. But technical progress is constantly advancing, social media and messaging apps have made their way into the modern world – and this is precisely why we should be dealing with the question about how communication should look like in the future. With spam and newsletters overloaded inboxes need to be maintained as well as kept tidy, and this slows down the response time. But in a fast world, it is important to communicate quickly and therein lies the problem with an email: it has become more inconvenient and unreactive compared to many text and voice messaging apps. If you are more interested in this topic, why not read the whole article?
Click here to read the original article.
Further articles worth reading and podcasts worth listening, you should not miss: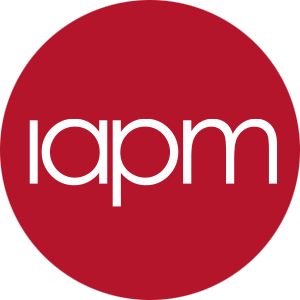 Author: IAPM internal
---
Keywords: IAPM Essentials, Links, News