IAPM Essentials #120 - News from the project management world
What was eventful last week? What has happened in project management? Here you can find articles worth reading and links to videos or podcasts that we warmly recommend.

To put it briefly: Essentials from the world of project management.

Enjoy reading!
IAPM Essentials August 23, 2022
This week, these three articles were particularly inspiring:
Three Most Important Metrics in a Continuous Improvement Culture
Measurements are necessary in every organisation. Some organisations even go so far as to want to measure everything possible. But this is not so reasonable, because often it is enough to measure three parameters. How much work was done? How long did it take to complete the work? What is the quality of the work? In this way it is possible to determine what adjustments need to be made. It is important to measure each process not just once, but continuously. It is also important to note that some parameters are subject to natural variations - work performance may be different on a Friday than on a Monday, or different in summer than in winter. Include such findings so that you do not change something that does not need to be changed. Find out how best to implement the measurements in the original article!
Click here to read the original article.
How Product Backlog Refinement Can Prevent or Fix Zombie Scrum
In Product Backlog Refinement, large tasks are broken down into smaller tasks that can then be delivered within a Sprint. Good refinement results in more releases, more satisfied stakeholders and also increases team morale. You and your team can achieve good Product Backlog Refinement by, for example, clarifying misleading Product Backlog Items. If clarification is not possible, consider removing the item. You can also invite stakeholders to the Backlog Refinement Meeting in order to clarify open points better and faster. Finally, it may make sense to remove elements that are far down the list in the Product Backlog. Clarify whether they are still relevant at all. Would you like to learn about other possibilities? We recommend you read the original article!
Click here to read the original article.
The Anatomy of Good OKR Objectives
- German language
There are two different components in Objectives Key Results, one is Objectives and the other is Key Results. While the first component describes the state to be achieved, the second component describes what is being measured. This article focuses on the Objectives. Good objectives should stand for good quality, because it is not only important that something is delivered, but also that the customer is satisfied with what is delivered after all. Good objectives are created in five steps. First, the framework is set and it is determined whether it is a strategic or an operational objective. This is followed by a first draft. Afterwards, it is discussed in the team, and if the draft is accepted, the objective is evaluated by other colleagues or even customers. Once all this is done, the concrete formulation follows. What actions do you need to take in each step? Find out in the original article!
Click here to read the original article.
Further articles worth reading and podcasts worth listening, you should not miss: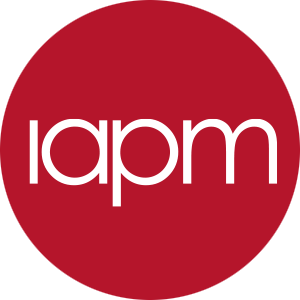 Author: IAPM internal
---
Keywords: IAPM Essentials, Links, News