IAPM Essentials #102 - News from the project management world
What was eventful last week? What has happened in project management? Here you can find articles worth reading and links to videos or podcasts that we warmly recommend.

To put it briefly: Essentials from the world of project management.

Enjoy reading!
IAPM Essentials April 19, 2022
This week, these three articles were particularly inspiring:
Developers are not the problem
- German language
Unfortunately, in many agile teams it is often the case that changes take place during work that have nothing to do with agility. The underlying problem is that agility is only limited to IT and is not lived throughout the company. This leads, for example, to a budget severely restricting activities or a Sprint being changed spontaneously because management wants it that way. All this happens even though agility is often a required characteristic or a desired know-how in recruitment processes. In practice, however, we often only encounter the waterfall model with an agile coating. If you want to learn how you can facilitate the change to agility in management or read a practical example, we recommend reading the original article!
Click here to read the original article.
The idea of #NoEstimates
- German language
#NoEstimates is a movement that tends to have a niche existence, but nevertheless keeps provoking conversation. The premise: It often makes no sense to make estimates at all because you simply don't have the relevant data. This is to avoid estimates being made pointlessly, which would unnecessarily increase the administrative burden. It can also lead to estimates being deliberately made incorrectly in order to meet expectations, or to drastic business conclusions being drawn when estimates are not achieved, even though this is not necessary. In situations where you simply do not have solid data, it can be useful to use a simplified estimation scale: Yes, No, I don't know. This avoids getting bogged down in numbers. It is also important to note that #NoEstimates is not against estimates per se.
Click here to read the original article.
Stand Up Meetings
– German language
Stand Up Meetings, as the name suggests, are held while standing. This is logical for everyone involved, it's even in the name. The advantages are as obvious as the name: standing promotes concentration, and the fact that standing is more uncomfortable than sitting ensures that these meetings are kept short and focused because no one can get comfortable. These characteristics have made standing a best practice - in fact, it is not mandated. Rather, it is likely to have arisen out of necessity. In well-booked meeting rooms, it is difficult to reserve a longer time slot for a meeting. Another explanation could be that the IT team used to meet in the "storage room" and there was simply no room for chairs there. The real reason why standing prevailed over sitting is known only to the unknown inventor.
Click here to read the original article.
Further articles worth reading and podcasts worth listening, you should not miss: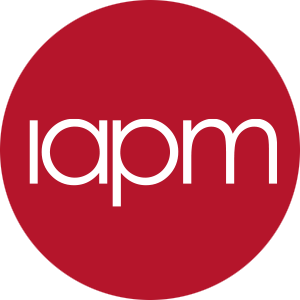 Author: IAPM internal
---
Keywords: IAPM Essentials, Links, News