Book presentation: "Projekt-Safari" - Mario Neumann
Mario Neumann, project management expert, consultant and author, told us how he came to write
his debut book Projekt-Safari
and how he proceeded. Many thanks to Mario Neumann for the insights.
Content
On a project safari with Mario Neumann
In the meantime, I had got used to the idea that my first book "Projekt-Safari" (en.: Project Safari) would become a must-have for project managers within a very short time. The book had already been named "Book of the Month". It was worth a career tip for the Frankfurter Rundschau, the Manager Seminars praised it highly and the Süddeutsche Zeitung had also reported about it. But in the Christmas season of 2013, the emails with congratulations suddenly piled up - the Hamburger Abendblatt had just included my "Projekt-Safari" in the list of the 10 Best Career Books of the Year. Suddenly my book was on a par with the works of Reinhard Sprenger, Jack Nasher or Veit Etzold. But how did it get this far in the first place?
How do you convince as an expert?
I had survived the jump into the deep end of of self-employment as a project management expert well despite the difficult order situation during the financial crisis in 2008. Two years later I found myself in the offices of the up-and-coming Giso Weyand. The renowned consultant-consultant was to take me to a new level in terms of strategy, brand management and systematic marketing: from positioning of a new website that would make all the difference to unobtrusive but effective sales and PR craft. In short, everything that defines me today was brought to the whiteboard that day.
To distinguish myself as an expert, Giso Weyand urged me to write a non-fiction book. My own book - no other medium would radiate as much competence and good reputation as a book. When experts are sought for print media, radio and television, a first glance is often directed at book authors. If a prospective customer wants to assess the seriousness of a consultant or expert, a book is always an expression of solidity and competence.
How does the dream of writing one's own book become reality?
For many people, writing their own book is a dream they have cherished for a long time. But how does it become reality? I neither had a finished manuscript in the drawer nor was I working on an idea. And a look at the existing project management literature did not bode well either. There was no topic that had not already been sufficiently explored.
But why do project management books always have to be dry - consisting of checklists, rules, methods alone? Besides, most people know the most important methods of project management, but at the same time realise that these are far from sufficient for project success. It quickly became clear to us: for employees, projects are often an adventure - every project has its own rules, in every project there are other dangers lurking. This set the core message of the planned book. What was needed now was a meaningful synopsis, an overview.
A synopsis is the bridge you build to a potential publisher. Publishers receive several manuscript requests every day and unfortunately the staff don't have the time to read all the proposed books from front to back: This is where the synopsis comes in. A good synopsis is how you sell your book project to a publisher.
The importance of a good synopsis
When writing a synopsis, you quickly realise whether your idea or topic really has merit. The synopsis should have a meaningful working title (plus an explanatory subheading). Although the final title is determined by the publisher, a good working title catches the editor's eye and arouses their interest. Afterwards the book idea comes in 15 to 30 lines. The aim is to get the editor excited about it. Then comes the most important part of the synopsis: a detailed plot summary.
Giso Weyand didn't send the synopsis randomly to publishers but approached various editors specifically about my book idea. One of them was Stephanie Walter. The young editor had just started working for the renowned Campus publishing house. She saw the potential and wanted to celebrate a first visible success with my book at her new employer - there could hardly be more tailwind for my debut work.
Why you should get support
In autumn 2011, I finally signed the author contract. I now had exactly 6 months to put my book on paper. Panic set in: I was a busy trainer and consultant. Where was I going to find the time to write a complete book in such a short time? Moreover, I wondered if my literary skills would be enough to really satisfy one of the top publishers.
For this reason, some experts make use of a sensible alternative: having the book written. Why? Writing your own book is a gigantic project. It requires a lot of attention, discipline, skill and motivation - almost a touch of madness. On the other hand, if you have your book written, you save a lot of time. But hiring a ghostwriter was not a question for me. I wanted to prove that I was capable of writing a really good book myself.
Nevertheless, I needed professional support for my first book. A business journalist was to help me sort out my thoughts on each topic and get to the heart of important statements. Later, he was supposed to proofread my texts and give them their final form for publication - an assistance that had a positive effect on the "Projekt-Safari" in every respect.
Not rich in the end, but still successful
There is more work behind a book than it seems at first glance. And anyone who thinks they can get rich with a non-fiction book would be better off working on the next "Harry Potter" than dealing with some niche topic in a non-fiction book. Nevertheless, the "Projekt-Safari" was a complete success in every respect. Since this book, my name has been synonymous with professional competence, so much so that Campus-Verlag published three more books by me in the following years (Abenteuer Führung, Abenteuer Projekte, Projekt-Kompass; en.: Adventure Leadership, Adventure Projects, Project Compas). The
sequel to my "Projekt-Safari"
will be published soon - this time as a survival guide for agile project work.
---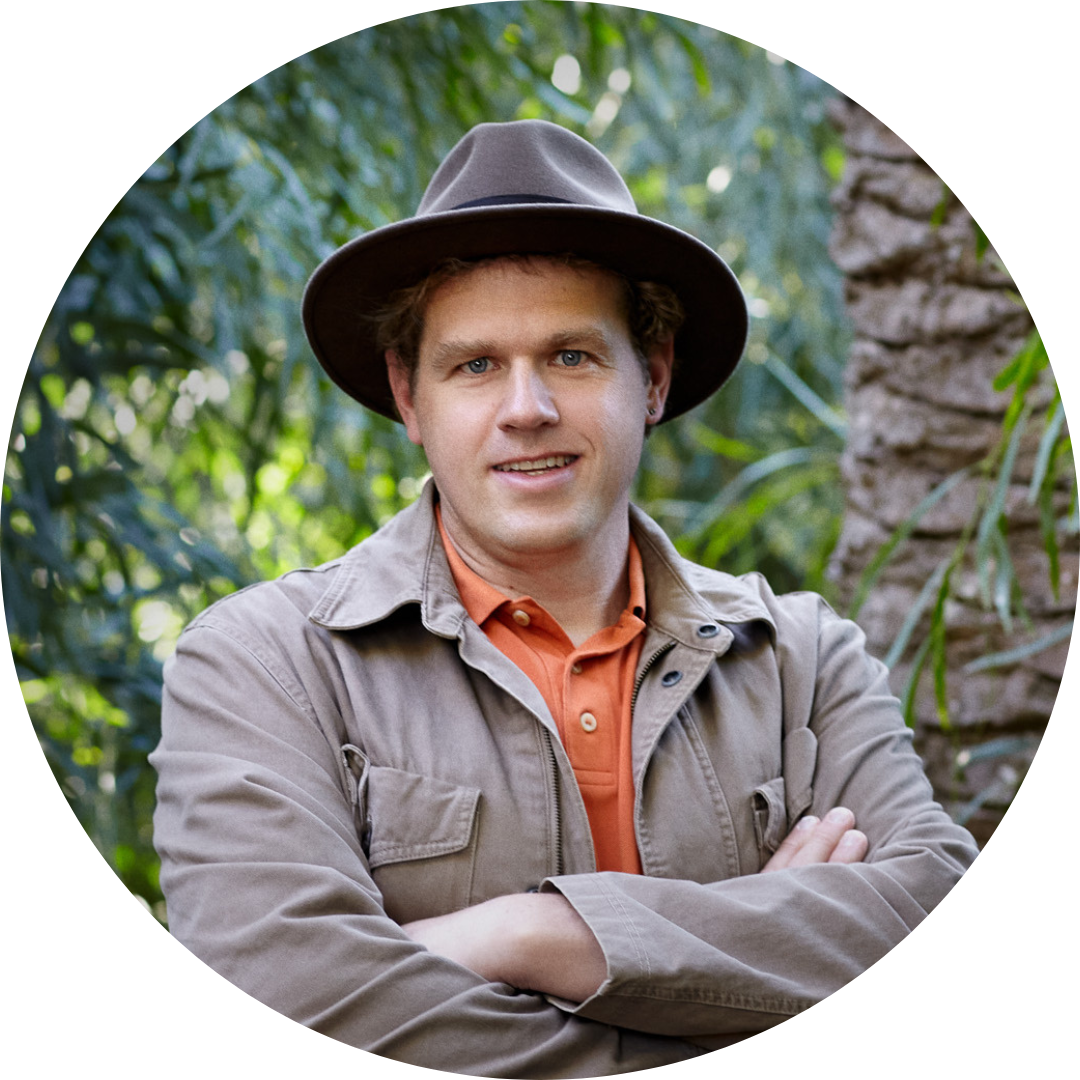 Author: Mario Neumann is one of the most distinguished experts in project management, with clients such as Hewlett-Packard, Microsoft or Würth and numerous awards. For him, projects are often an adventure - every project has its own rules, different dangers lurk in every project. In his seminars, project managers learn to make projects successful even under time pressure or difficult conditions.
Keywords: Project Management, Tips, Book presentation, Projekt-Safari