Tips for PM Beginners: Defining the project scope (in and out)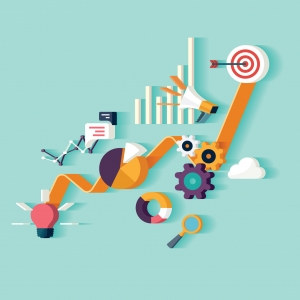 03.05.2017
- In each project, irrespective of its scope, it is important to avoid misunderstandings wherever possible. Many arise because some project participants have false expectations about the project in question. In order to ensure that everyone is working on the same assumptions and more or less have the same preconceptions about the setting of goals and the implementation of the project, it is worthwhile defining from the outset what is part of the project and what is not. The project scope must be clearly defined. This step is often referred to in project management jargon as ...
Read more »
A PM Beginner's Guide to Managing Project Milestones
05.04.2017
- All project managers hear about milestones during their first few weeks of studying project management and they soon find that numerous meetings and discussions focus on this subject during their everyday professional lives. For many customers milestones are ultimately one of the few criteria by which they can measure the progress of a project, which enables them to avoid having to get too deeply involved in the minutiae of the project or having to keep a close track on things on a daily basis. However, milestones are not only an important way to keep the customer updated on project progress, they are also used in everyday project management to ...
Read more »
Cost-benefit analyses for better decisions
15.03.2017
- Decisions are an everyday aspect of project management and project managers are often expected to make them both quickly and professionally. That's not an easy ask because to make informed decisions you need enough time to consider all the facts. In a project environment, however, this time isn't always available, so the project manager will resort to using one of several possible decision support tools. He may opt for the cost-benefit analysis, a tool that helps project managers to make fast and informed decisions. ...
Read more »
The Gantt chart and the Hoover Dam project
07.03.2017
- Every project manager has his own set of project management tools that have proven effective to him over the years. This personal tool-kit is an extremely valuable asset that the project manager should always keep up to date. Tool-kit updates are always worthwhile because new trends in project management are emerging all the time and any project manager's good reputation depends on how well-informed he is about these new trends. The Gantt chart is a powerful graphic tool for visualising all the tasks and activities in a classic project. It has been in use for decades, and it played a key role in the famous Hoover Dam construction project. The Gantt chart is named after American engineer and management consultant Henry L. Gantt, who used it to provide..
Read more »
Good advice on starting up a project professionally
27.02.2017
- The project start-up process can be decisive to the success or failure of a project, whatever its size. When the project manager is preparing to kick off a project he can do many things to put the project on the right track, but also make decisive mistakes. That's why it's so essential in project management to make the necessary preparations for the project, to show project participants how the project will be structured and give them the assurance that project processes will be professionally managed in the initial project meetings. At the outset of the project they are more likely to accept new structures and processes.Later on, it will be more difficult
Read more »
Effective project management in small and medium-sized enterprises
21.02.2017
- Although quick and direct decisions are part of the everyday routine at all business enterprises, a company still needs a long-term vision to give it a picture of where it is heading. That vision also provides a reality check for the people who make the decisions. Project management is one of the keys to success in business, however big or small the company is. SMEs have taken this insight on board by employing professional project managers to keep their projects on track - from the design phase through the implementation phase to the post-project evaluation phase. It's obviously impossible to transfer the project management practices and methods used by major corporations to SMEs without some adjustments because...
Read more »
Giving feedback diplomatically and effectively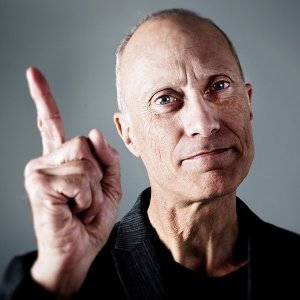 14.02.2017
- Politeness and mutual respect in the work environment promote positivity and productivity in a project team. Even if a team works well together, there will always be occasions when criticism, praise or just general feedback are needed. Project managers know in theory how to provide criticism and feedback in a diplomatic and motivating way. But the theory is often difficult to apply in practice, so they have to try out different approaches to giving feedback.
Read more »
Presentation of the Deutsche Zukunftspreis 2016 award and the winners
24.01.2017
- The three projects that were shortlisted for the Deutsche Zukunftspreis all have one thing in common – they are all highly complex. Ultimately, though, there could only be one winner, and the winning project is an impressive example of what can be achieved with good project management. Federal President Joachim Gauck presented the award The Deutsche Zukunftspreis 2016 award ceremony took place in November, attended by Federal President Joachim Gauck who had been invited to present the award to the winning team and congratulate the two runner-up teams for their no less innovative projects. The Deutsche Zukunftspreis 2016 once again demonstrated that
Read more »
What are project assistants and what does their work involve?
17.01.2017
- Demand for project assistants is growing. There are many areas where the work of a project manager and a project assistant overlap. The job of project manager demands a wide range of competencies. Management competence is just as important as sector know-how, negotiating skills and the ability to think along strategic lines. So the project manager needs a universal skill set. Specifically, the project manager has to ensure that time schedules, budgets and quality standards are complied with. That's no easy task. The management of the project as a whole is also the project manager's responsibility, and this is where the project assistant comes in.
Read more »
Working with experts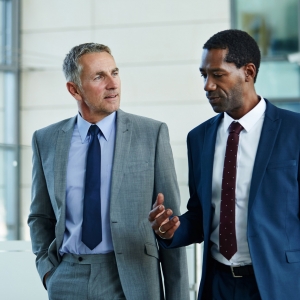 10.01.2017
- There are many situations in project management when the project team needs specialist input from an expert. Architects and engineers are examples of people working in projects who sometimes have to consult other experts because they simply don't know the answers to all the questions they encounter. For example, they might need specialist information about the composition of a material, or the advice of a fire safety expert, or someone who can use a thermographic camera or a sonic measurement device. These are all obviously construction project-related examples, but specialists are often consulted in all kinds of projects. It's the project manager's job to coordinate and support these experts, as well as their feedback or input, because it is that feedback and input that will help the project team to bring the project to a successful conclusion and ensure that the customer is satisfied with the deliverable.
Read more »