We proudly present our new website!
Can you relate to this? You are searching for information on a certain topic, thoroughly browsing the web, visiting website after website, but what you are really looking for, what is of burning interest to you, remains hidden – you simply don't find it. At least not always. In many cases, the problem originates from the layout of the website. If it is cluttered and chaotic, it takes you longer to find the information you are looking for and, in the worst case, you may even lose interest in it and decide to leave the website. In addition to getting on one's nerves, this also costs your valuable time, and this should definitely not happen.
Recently, we have introduced many new features. We have created cheat sheets with all the important information about our certifications, revised and digitised the Project Managers' Guide and created a document overview to provide you with all the relevant documents at a glance. And the latest change you have probably noticed already, because it cannot be overlooked: we now have a completely new look for our website as well.
In addition to the new design and slimmed-down landing pages, a simpler presentation of our most important offers also ensure that the already limited time of project managers is used as efficiently as possible – and that absolutely does not get on your nerves!
What's new?
To ensure that all important submenus can be found quickly and easily, we have added a hover function to the drop-down menu. This means that the respective submenu automatically opens as soon as the cursor hovers over a menu item. This way, all submenus are displayed clearly and at one glance – so you don't have to search long to find the right menu item. This saves time and energy. Moreover, you can now tell by the red highlighted font which page you are currently visiting.
Another new feature that is particularly important to us is the prominent presentation of our blog. We publish our IAPM Essentials every week, as well as other guest posts and our own articles – and they don't have a reason to hide! That's why we've moved our blog to a separate section. It is no longer listed along with upcoming and past events under "News & Events" instead it can be found directly at the top of the page: between "The IAPM" and "Events". If you are a passionate author of articles in the field of project management, you will also find instructions on how to write guest articles for the IAPM. We look forward to your contribution!
Our main focus is the promotion and certification of project managers. To direct you to the page you're looking for with just a few clicks, we have linked the four most important pages in grey boxes and positioned them at the top of the homepage. In this way, a single click will take you to the page that shows you the benefits of IAPM certification, to our info page that deals with the costs of certifications, to an overview page with our certification bases and to the page for certificate validation. These four boxes provide the perfect start to your certification process.
In addition, we have created red boxes that lead you quickly and easily to the pages that are frequently visited. The boxes are thematically appropriate with small icons. You want to have an existing certificate recognized? Then look out for the certificate icon! Do you want to subscribe to the newsletter? Then the red box with the megaphone is the right one.
Once you have selected a certification level, you will find all the information you need on the corresponding landing page. Since the relaunch of the website, the presentation of these pages has been slimmed down so that you can find the information you are looking for more quickly. And if you still have one or two unanswered questions, you can send an open enquiry to our team right there – simply fill out the form on the respective page. We will respond to your requests in a timely manner – so if you have not received a response from us within 72 hours, please check your spam folder.

And what else is new? You can find out directly on the home page how to become an IAPM partner and who to contact to do so. Our social media channels are also directly linked there. Are you already part of our LinkedIn community and do you already follow us on Twitter? No? Then join our group or become a follower of IAPM today – that way you will no longer miss any important project news!
Conclusion
We are now delighted to present our new website to you in early June 2021.

The journey to the new website was not always easy. You can plan a project no matter how well – risks can never be completely ruled out and that is why we can fully agree with John Steinbeck at this point:

"Life consists mainly of the fact that you have to cope with the unexpected."

We had a precise plan for how the website relaunch project should proceed – and yet the COVID pandemic threw a spanner in the works at one point or another. Staff got sick or had to stay at home with their children because schools and kindergartens were closed. The shutdown had an impact on some of the colleagues' minds and the atmosphere was not always perfect. The implementation also turned out to be a little different than planned, as programming was done from a distance. But in the end, we were able to solve all the problems and brought the project to a successful conclusion. We would like to take this opportunity to thank everyone involved! Without you, none of this would have been possible.

And we would also like to thank you for finding your way to our website – feel free to look around a bit, browse through our blog articles and don't hesitate to send us your questions. As usual, we are always at your disposal. But what are we actually doing parallel to our daily business, now that this big project has been completed? In any case we are not resting, since the next project is already waiting in the wings. But we don't want to reveal any more than that today – we will inform you here on our website and via our social networks when the time has come!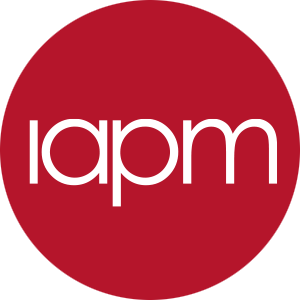 Author: IAPM internal
---
Key words: Project management, News, Field report