Project management assistance
The ways of working in project management have changed constantly in recent years. Since the agile transformation, project management has virtually reinvented itself. At the same time, client requirements are constantly changing and many project managers are confronted with new types of contracts and new tasks. Managing projects is no longer the only task. Project managers often work as consultants, quality supervisors, planners of planning processes, lean managers or as creators of various concepts that are intended to make the work easier for clients or customers. In addition, most projects today are handled in an agile manner. What do all these changes mean for assistant project managers?
Content
Agile assistant
Assistants have always played an important role in project work. Hardly any project manager or project team can do without them for workload reasons alone. The ideal assistant supports their superiors and managers with solution-oriented approaches and provides permanent organisational support both internally and externally. They also had to deal with the topic of agility in recent years. This is simply because agile procedures are now used in many companies and the various agile approaches have also changed the work steps and processes in the teams and in the entire company. In the search for the right agile approach for a company or a project, the assistant can play a decisive role, as their expertise is certainly also in demand.
Expertise and soft skills are in demand
For assistants, this means that agility expertise pays off. Their experience is needed even when choosing a method or framework for a specific project. The assistant is often the first to notice when procedures and processes do not fit the project. Inconsistencies show up in documentation, in complicated communication and in the use of tools. Those who have already worked in both agile and traditional projects usually provide valuable input when it comes to choosing a method. But expertise is not limited to project preparation. Good assistants who feel at home in both agile and traditional projects are in high demand. Those who want to apply in this area would do well to train in agile approaches. This goes down well with decision-makers. If you want to be fit for the assistant's job, you should also develop your soft skills. Empathy, motivation and appreciation of others are skills that are a must, even if they are not in the job description.
In practice
Professional background is important, but ultimately practice is crucial. How are agile approaches applied and implemented in everyday project work? Here, the assistant even has to take a pioneering role and guide the individual project managers and team members. Ultimately, it is the assistant who repeatedly provides the impetus and sets the appropriate impulses by compiling figures, tables, reports and information. Especially in critical project situations, every project manager must be able to rely on the them and have the right information on the table at the right time. Trust is a key concept here, because the project manager simply has to let go of certain tasks and delegate them. As a project manager, you should definitely hand over assistant tasks and you should not spend unnecessary time checking and questioning them. Use this time for your core tasks. And the assistant? Here, too, trust is required, but also a high degree of discipline, accuracy and an almost perfect filing system to find everything in no time.
Trust and networking
In this close relationship of trust, close cooperation is essential. As a project manager, you will communicate a lot with your assistant on a daily basis. Don't forget to involve them in what is going on in the project. The five minutes you invest every day to keep them informed about what is going on, what step has been completed and what message or information is still being awaited can save hours of unnecessary searching in the end. If the assistant is aware of all the important processes in the project, they can react accordingly and prioritise better. It saves you a lot of time and nerves if they can assess which information is essential and should be passed on to you immediately and which can wait until after the meeting. Smooth cooperation between them can make or break the success of a project. This is just one of the reasons why both sides should strive for a pleasant working atmosphere. In the interest of the project and the entire company, but of course also in the interest of their own health. Who wants eight hours of stress when goal-oriented and fruitful cooperation is also possible? Optimal cooperation between the project manager and assistant also has a positive effect on the overall working atmosphere and all those involved in the project.
Conclusion
The assistant plays a decisive role in the successful implementation of projects. They support the project manager and the project team with administrative tasks, organise the workflow and ensure that everything runs smoothly. However, assistants are more than just administrative support. They can make a decisive contribution to ensuring that communication and coordination function smoothly. With their organisational talent, they keep track of deadlines, resources and documents and thus contribute significantly to the effective planning and implementation of projects.
---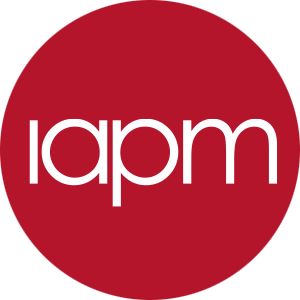 Keywords: Project management, Project assistant