Predictive Maintenance - Predictions for Facility Managers
On the online platform of IT Zoom, Markus Strehlitz writes about so-called Predictive Maintenance. He has titled his article "Glass ball for the factory", because with Predictive Maintenance facility managers want to predict the future with the help of digitalization in order to be better prepared for the task of maintaining and servicing a factory or a company. Sounds like a fairy tale and like magic? However, predictive maintenance has nothing to do with witchcraft and tricks. In his article, Markus Strehlitz explains how he intends to predict the failure of a machine with digital tools and how machine manufacturers work with analysis software and machine learning. We summarize this for you below.
Predictive maintenance - is it even possible?
Predictive maintenance is always the answer when the question is asked about concrete applications of the various Industrie 4.0 concepts. Software is supposed to detect faults in machines before they have consequences and basically even before they occur at all. In fact, Markus Strehlitz can point to a few examples that show that the failure of a machine can be detected ahead of time thanks to the Internet of Things. He points to the Zeppelin company, which supplies many different customers with agricultural machinery, mining equipment, machinery from the plant engineering, construction logistics and energy sectors. The company collects data on these machines to estimate and predict maintenance needs. For example, the spark plugs of combined heat and power plants are monitored. Every minute, a sensor measures the exhaust gas temperature and ignition voltage.
Looking ahead and saving time
In this way, Zeppelin can anticipate the failure of a spark plug in more than two-thirds of all cases. The technician who replaces the spark plug can be sent to the customer when he is still unaware of the problem. Production often does not have to be interrupted, or only for a very short time. Waiting times are eliminated and customers are delighted. Zeppelin opted for analysis software from Splunk for this purpose. This software was initially intended only for monitoring the IT area and was used as such. Zeppelin used the Splunk software to monitor its SAP system. Today, data is collected and analyzed from more than 650 different devices at various locations. 100 gigabytes a day are generated by this collection alone. It was easy to modify the software so that it is now able to control all kinds of machines.
Improved coordination effort
Zeppelin derives triple benefits from this new method. Technicians have access to better information, are better prepared when they arrive at the customer's site and thus save unnecessary trips. In addition, coordination is easier and customer service is improved. And the new system increases machine availability. Customers are primarily interested in ensuring that their machine has as few breakdowns as possible. At Zeppelin, the Internet of Things has been able to reduce downtime by about half.
Even more accurate predictions
The algorithms used to analyze the data were created in a machine learning toolkit from Splunk. A data analytics specialist developed this specifically for the Internet of Things. The whole thing is called Industrial IoT (IoT = Internet of Things) and makes it easier for companies and industrial operations to monitor and optimize their data and assets. Data from control units, sensor data and Scada system data can be analyzed. Zeppelin is also working to continuously improve predictions. Depending on the unit, the time between detecting a fluctuation and the actual occurrence of the problem or actual failure varies greatly. Even though it is not yet possible to say down to the minute which part will break when, that is the goal for the future. But even just recognizing a problem a few hours before it breaks down, and the time it saves because customer service can prepare, is of great value to the customer.
The Internet of Things
Another example is König & Bauer, a company that manufactures printing presses. It collects data from all its installed machines and analyzes this data to identify upcoming failures at an early stage. As part of this data collection, 20,000 to 30,000 messages are recorded by sensors every day. At König & Bauer, remote recording and remote maintenance have been part of the service for 20 years. The innovation is that the incoming data is now also used in relation to predictive maintenance. König & Bauer has also chosen software that was not actually originally intended for this purpose. Salesforce's software is accessible exclusively via the cloud and has been modified so that it can now also handle the Internet of Things. As a result, all kinds of data are now brought together on one platform. König & Bauer has been using Empolis for predictive services for some time now, with the keyword machine learning playing an important role.
Predictive maintenance pays off
With these examples, Markus Strehlitz only wants to show that companies in Germany are approaching the topic in a very pragmatic and at the same time inventive way. Familiar programs are being used and adapted so that they can provide the company with all the data it needs and evaluate it in such a way that predictive maintenance becomes possible. As technology continues to improve, other companies look to - and sometimes copy - best practice solutions from those at the forefront of the industry. Maintenance usually takes place at recurring intervals. Now, repairs, which by their nature have always been unscheduled, can be included in maintenance. Maintenance and repair can be combined, better prepared and ultimately offered at a lower cost. Everyone wins - companies and customers alike.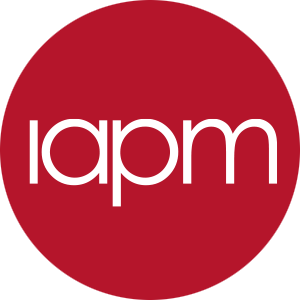 Author: IAPM internal
---
Key words: Project management, Internet of Things, Predictive Maintenance, Digitization