IAPM Essentials #52 - News from the project management world
What was eventful last week? What has happened in project management? Here you can find articles worth reading and links to videos or podcasts that we warmly recommend.

To put it briefly: Essentials from the world of project management.

Enjoy reading!
IAPM Essentials April 27, 2021
This week, these three articles were particularly inspiring:
5 reasons why IoT projects fail
– (German language)
Even though it is the goal of every project manager to successfully manage a project, this is not always guaranteed. Unfortunately, failure is also part of project management and that is the very reason why you should learn from your mistakes. But it is not always necessary to fail on your own in order to learn from it, as you can also benefit from the experiences of others to improve your own project work. Are you wondering why IoT projects often fail, or which framework conditions promote their success? Marcel Möstel addressed this question in his article and identified five reasons for the failure of IoT projects.We can reveal one thing in advance: those who adhere to the principles of the agile manifesto will also experience success in the project more often!
Click here to read the original article.
The 10 principles of the Kaizen philosophy
– (German language)
Who hasn't experienced it - day-to-day business takes over, tasks pile up and the project doesn't make any progress either. But with a few tricks, everyday life can be made easier and the chaos can be reduced. The buzzword is Kaizen! This management philosophy is primarily used to promote permanent learning and constant development, both within organisations and on a personal level. But by applying Kaizen principles, much more can be achieved than just that, as problems are solved more quickly and usually with fewer complexities, and improvements are sought. Both day-to-day and project-related tasks are handled more thoroughly, which saves time for refurbishing and ultimately reduces costs. If you also want to integrate the Kaizen philosophy into your daily work routine, then this article is definitely recommended!
Click here to read the original article.
Modern Productivity is More Human, More Sustainable, and More Social
Productivity means using the time available in such a way that the best possible result is achieved and thus one's own performance is increased. In this context, people are often seen as a resource and efficiency becomes the focus. However, if you look at productivity in some organisations, you will see that a change is taking place there. It is no longer about being as efficient as possible, but about supporting employees - empowering them - and thus fostering their creativity. In his article, JD Meier names three attributes of "modern productivity": it is becoming more human, more sustainable and more social. You can find out which seven characteristics go hand in hand with these attributes by reading the entire article.
Click here to read the original article.
Further articles worth reading and podcasts worth listening, you should not miss: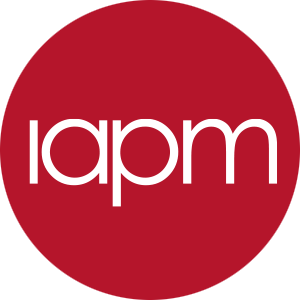 Author: IAPM internal
---
Keywords: IAPM Essentials, Links, News