IAPM Essentials #51 - News from the project management world
What was eventful last week? What has happened in project management? Here you can find articles worth reading and links to videos or podcasts that we warmly recommend.

To put it briefly: Essentials from the world of project management.

Enjoy reading!
IAPM Essentials April 20, 2021
This week, these three articles were particularly inspiring:
Bad People or A Bad Process?
When something goes wrong, people often blame others or themselves. But what if the people involved are not to blame for the problems that arise? James Womack describes in his article an incident at the airport that he witnessed himself. He was waiting with many other passengers at the only staffed check-in counter. Check-in took a correspondingly long time, which is why the passengers became increasingly restless and dissatisfied. Finally, the security staff had to intervene - after all, the passengers had behaved badly. But does that make the passengers bad people? James Womack is of the opinion that people are not bad per se, but rather the processes in which they are involved.
Click here to read the original article.
The Can Do Check: How powerful is Jira?
- (German language)
Besides the necessary hard and soft skills, nowadays there is no alternative to an appropriate software solution for successfully implementing agile projects. Especially in software development, it is important that the programs used have a wide range of functions tailored to the individual situation so that everyone involved in the project can work seamlessly with them. That's why Michael Fenske looked at suitable tools in his blog post and weighed them up against "Jira". Jira is a popular software solution and widely used by both project managers and development teams. In addition to the features of the individual software alternatives, however, the plug-ins, configurability and also the price are decisive in determining whether the tool is ultimately used in the organisation. To see how the trial of strength between the software solutions turns out, take a look at the article!
Click here to read the original article.
What Are the Goals of Maintenance?
Regular maintenance of machines is important for any organisation to get better continuously. But what are the reasons for maintenance when you can also act reactively? Christoph Roser explains why regular maintenance makes sense. In this context, he uses the example of car maintenance. Regular maintenance allows you to influence when breakdowns occur. Moreover, downtimes will be shorter with planned maintenance than with unplanned repairs. Furthermore - in the long run - costs are reduced. You wish to know which other reasons argue in favour of regular maintenance? Then read the complete article!
Click here to read the original article.
Further articles worth reading and podcasts worth listening, you should not miss: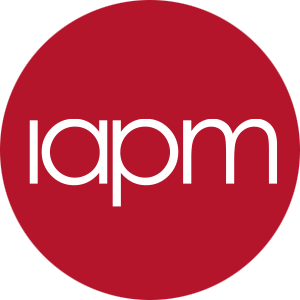 Author: IAPM internal
---
Keywords: IAPM Essentials, Links, News