IAPM Essentials #33 - News from the project management world
What was eventful last week? What has happened in project management? Here you can find articles worth reading and links to videos or podcasts that we warmly recommend.

To put it briefly: Essentials from the world of project management.

Enjoy reading!
IAPM Essentials December 15, 2020
This week, these three articles were particularly inspiring:
Agilität als "Betriebssystem des Wandels"?
Can agile approaches make a difference in the world of work? Wolf Steinbrecher discusses this question in his article and points out both strengths and weaknesses that can arise as a result of agility. In his view, one of the dangers of agility is that the focus is too much on faster and better product development without keeping the long-term consequences in mind. Likewise, this change, if it is made, must not be exclusively reserved for scientific elites. How this can be achieved is shown at the end of the article by a short video on the topic of "New Work". This video documents the implementation of self-organised teams using the example of the building yard of the town of Herrenberg.
Click here to read the original article.
Evil User Stories
Anyone who has ever worked with User Stories in Scrum may be familiar with the following problem: user requests are explicitly taken into account that bring an obvious advantage - but not those that block an undesired user application. This article deals with this problem in detail and also shows how such "misbehaviour" can appear in practice. Subsequently, a scenario is described how this phenomenon can be remedied in agile project management through the use of "Evil User Stories" in order to uncover incorrect use by the user in advance.
Click here to read the original article.
Fear: A Killer or Scrum
Being afraid of things is quite normal at times and yet this can lead to problems in the team, especially in project management. Taking Maslow's pyramid of needs into account, it can be said that fears prevent a person from self-actualisation. Especially in Scrum, it is important that the developers are open in dealing with fears, because only a self-actualised team achieves the desired result dynamics. In this article, Dirk Bolte first describes in detail what causes fears in people in general and in a Scrum team in particular. Finally, he explains how the various Scrum methodologies can help to overcome this fear and inspire the team to full motivation.
Click here to read the original article.
Further articles worth reading and podcasts worth listening, you should not miss: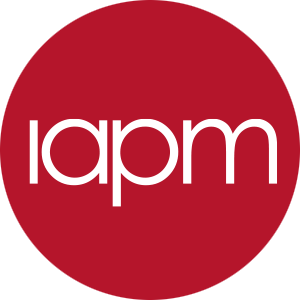 Author: IAPM internal
---
Keywords: IAPM Essentials, Links, News