IAPM Essentials #32 - News from the project management world
What was eventful last week? What has happened in project management? Here you can find articles worth reading and links to videos or podcasts that we warmly recommend.

To put it briefly: Essentials from the world of project management.

Enjoy reading!
IAPM Essentials December 08, 2020
This week, these three articles were particularly inspiring:
Five Essential Skills All Project Managers Must Have
In her article, Catherine presents five interesting skills, a successful project manager needs to have. Beside the hard skills like degrees or qualifications, soft skills matter the most when it comes to leading a team. To summarise, keys to success are a good communication with and to the team, the ability to solve problems and to negotiate, an excellent time management and strong leadership skills. As a leader, you need to do more than just inspire and motivate. At some point, this may also include acting on your authority or enforcing the fundamentals of quality work but as well compliment your team for the achievements, they have made. If you want to master the art of project management, you need to put in the necessary time and effort to acquire these essential skills.
Click here to read the original article.
Professionalism in Scrum. What does it mean to be a Professional?
For those of you working in an agile environment, we can recommend this article written by Yevhen Domchenko. In this article quality requirements are shown, which generally define the concept of professionalism in Scrum. First of all it is essential for a Scrum Master to know and to understand the rules and principles of Scrum. However, according to Domchenko, internalising values and principles or learning the rules and elements of Scrum is only a small part of it, and this alone does not make you a professional Scrum Master. "Why? I am not working professionally?", you may ask yourself. To answer this question, just read the complete article.
Click here to read the original article.
Kamishibai und Kanban für (zu) interdisziplinäre Teams
Do you want to know how to visualise both project tasks and routine activities collectively in everyday work? Tim Themann describes in his blog post how this can be achieved by combining Kanban and Kamishibai. An interesting way in which Kanban is used for project and support work which is complemented by the Kamishibai board to visualise repetitive tasks. Considered individually, Kamishibai primarily provides an overview of the status of routine activities and can be used to improve quality. However, if this is combined with a Kanban board, both routine tasks and project-related tasks can be processed, visualised and even regulated by limiting "Work in Progress" (WiP).
Click here to read the original article.
Further articles worth reading and podcasts worth listening, you should not miss: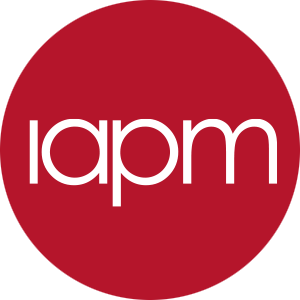 Author: IAPM internal
---
Keywords: IAPM Essentials, Links, News