IAPM Essentials #119 - News from the project management world
What was eventful last week? What has happened in project management? Here you can find articles worth reading and links to videos or podcasts that we warmly recommend.

To put it briefly: Essentials from the world of project management.

Enjoy reading!
IAPM Essentials August 16, 2022
This week, these three articles were particularly inspiring:
Agile Principles: Reflect and Adjust
The Agile Manifesto and the Twelve Principles of Agile Software Development have changed and even improved many work environments. One of the principles is: "At regular intervals, the team reflects on how to become more effective, then tunes and adjusts its behavior accordingly." This is the last principle, but probably also the most important one, because if you implement it, the rest will follow by itself. It is important, however, that the so-called retrospective does not degenerate into an unnecessary burden because it takes place at intervals that do not make sense. It should take place neither too often nor too seldom; you should adjust the frequency to your work. The retrospective should answer three questions: what went well, what went poorly and what can be improved. The advantage of these questions is that they are open-ended, so that new insights can be gained while answering them. So what else do you need to know about the twelfth principle? We recommend you read the original article!
Click here to read the original article.
Psychological Safety Unlocks the Potential of Diverse Teams
One would assume that a team consisting of members with heterogeneous backgrounds would be exceptionally innovative. In reality, however, it is often different - homogeneous teams usually perform better than heterogeneous teams. The reason for this is their better communication, as all team members have similar norms and values, which leads to fewer conflicts. Psychological safety is a crucial factor here, because the more a team harmonises and the fewer conflicts occur, the higher the productivity, regardless of whether a team is heterogeneous or homogeneous. The psychological safety of the team can be increased, for example, by creating a common ground. A clear understanding of the work and the value of the individual team members plays a major role. Read the original article if you want to learn more about how to further develop the potential of your team.
Click here to read the original article.
5 Mistakes Every Project Manager Should Avoid
As a project manager you have a lot of responsibility and accordingly some mistakes can cost a lot of money or even cause the project to be cancelled. This article presents five mistakes you should avoid as a project manager. We summarise a few of them for you. Mistake one: Don't neglect the team. Your team is one of the most important influences on the success of the project, you should treat them accordingly. The second mistake is not communicating properly. Lack of communication management can lead to missing goals, creating an unproductive work environment or letting risks remain unrecognized. Thirdly, you must always remember that you are working with people. Numbers are important, but empathy is at least equally important. We recommend you read the original article to find out what are the other mistakes you should avoid in any case.
Click here to read the original article.
Further articles worth reading and podcasts worth listening, you should not miss: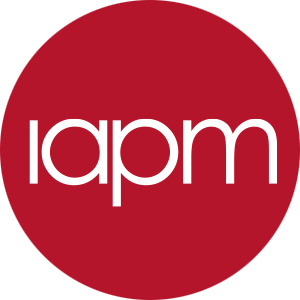 Author: IAPM internal
---
Keywords: IAPM Essentials, Links, News