Certified Agile Project Manager (IAPM) cheat sheet
For a few weeks now, the IAPM has been providing so-called cheat sheets for several certifications. These checklists summarise all the important information one needs to know before taking an IAPM certification.
So far there have been cheat sheets for the following certification levels:
​
Today we officially announce the release of the Certified Agile Project Manager (IAPM) Cheat Sheet.
All cheat sheets provided by the IAPM are structured in the same way. You will find the badge of the respective certification as well as general information. The certification process is visualised. In addition, all questions that might arise before, during and after the exam will be answered.
What is the purpose of this cheat sheet?
All information which is mentioned on the cheat sheet can also be found on the IAPM website. However, we are of the opinion, that a cheat sheet like this gives a better overview of all important questions. Since all cheat sheets are structured the same, it's easier for one to find the answer to the desired question. This saves time and nerves – which are both limited resources of a project manager.
Every question which comes to your mind concerning the Certified Agile Project Manager (IAPM) certification will be answered on this cheat sheet. If there is a question which is not answered –
feel free to contact us
. We would love to improve this supportive product.
Who should take this certification?
Have you been part of an agile project team, for example as a Scrum Master? Do you plan to work in such a position more often? If you have worked or plan to work in within an agile framework more often, the Certified Agile Project Manager (IAPM) certification is right for you.
This certification covers theoretical knowledge. You can prepare for the certification by the help of a training partner or by self-study. Maybe you have already gained some theoretical knowledge during your daily work or during your studies. It is also no problem when you start from scratch.
Once you are holder of the Certified Agile Project Manager (IAPM), future employers and clients will recognize that you are prepared for projects in the agile environment, like project within the Scrum framework.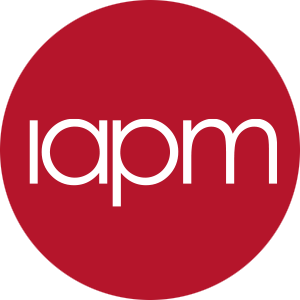 Author: IAPM intern
---
Key words: Agile project management, Tip, News