Agile approaches: what to bear in mind
There are many different approaches and procedures in project management. Some projects need to be organised in a traditional way, i.e. cost, time and performance targets are defined, there are specifications and requirements, and everything is planned in detail from start to finish. And one alternative to the traditional planning approach is the agile approach.
According to a
study by BearingPoint in 2022
, there are three dimensions of agility: There are organisations that do not work agilely at all (Non-Agile). These organisations, which still accounted for 28 % of the respondents, plan as described above. Most of them are public administrations or insurance companies. The second dimension is the Agile Starter, to which 44 % of the respondents belong. These are mainly retailers or companies from the automotive industry. The third and most developed type is the Agile Practitioner. Members of this type are, how could it be otherwise, companies located in the IT sector. Twenty-eight per cent of the respondents count themselves in this dimension.
Does the motto "all or nothing" apply to agility?
Year after year, more money is invested in new digital technology. Workplaces are equipped with better hardware and it is weighed up which software is the right one for the respective company or project. But not only work technology and workplace equipment play an important role: the choice of the right project management approach also contributes significantly to the successful completion of projects. Just a few years ago, it was mainly companies developing digital solutions that relied on Scrum or Kanban. But as the above-mentioned study and many other studies show: Agility is no longer a phenomenon that can only be found in the IT industry. But what does it actually look like when organisations work only partially agile or only choose what suits them best? If organisations are only partially agile because it suits their organisation best, then that's fine. But the fact is, they are not fully agile. It is important that each organisation or project works in the way that makes the most sense for that organisation. If a project works closely with government clients and needs to make clear statements about the time needed or the budget, then this must be taken into account when choosing the "perfect" planning approach - but there would be nothing against planning in Sprints within this fixed time frame. But why shouldn't companies plan completely traditionally in such a scenario? The answer is simple: agile working has some advantages over traditional working.
Agile approaches and their advantages
The majority of large companies and corporations use approaches such as Scrum or DevOps. Especially where the software content is high, the relationship with the customer is direct and the developers are in direct contact with the user, companies use agile frameworks. This happens in areas such as the development of apps and web portals or the creation of e-shops and all conceivable other solutions in the area of the Internet of Things. But companies that deal with the customisation of software frontends, the so-called UX, are also increasingly turning to agile approaches. And there are good reasons for this:
If a project is planned completely in an agile way, then there is a certain flexibility with regard to the delivery date and the scope of delivery. But delivery still takes place and more frequently than in traditional project management. In an agile project, release or delivery is iterative, which means that you get feedback from the customer or user faster, which in turn means that user feedback can be incorporated faster. This way, errors can be recognized and corrected earlier.
Optimisation at the top level
While there are some industries that are more predestined to work with agile approaches than others, there are also departments in individual companies that remain more loyal to traditional approaches. These include, for example, the HR department or - relevant to project management - programme management and project portfolio management.
But especially in these areas agile project management can be of enormous importance. In these two areas, different teams and several projects are controlled at once. Wherever there is mediation between and planning with several teams working agile, it is strongly advised to use agile methods. Agile management aims to coordinate the cooperation of several teams in such a way that the work is goal-oriented, duplication of work is avoided and each member of a team can keep an eye on the overall success of a project. These goals are subordinate to the main objective of increasing product quality. Faster customer orientation and clear goal orientation are also pursued. However, all of these successes only materialise gradually.
Limits of agile approaches
The proper implementation and use of agile approaches is still a problem for many companies. There are various reasons
why the implementation of agile approaches fails
. On the one hand, this is due to personnel. Agile methods and frameworks live from the people behind them. The frameworks and methods have to be developed and applied to manage complex projects across departments. More and more agile teams are being deployed in individual projects. However, due to the interaction of many teams, new approaches are needed again and again. And here is the second problem area. Where a few years ago it was almost unthinkable to work without Scrum in certain projects, today other frameworks may play a more central role as Scrum reaches its limits, especially when it comes to the scaling as mentioned above. Here it may make more sense to implement special scaling frameworks such as LeSS or SAFe.
New approaches to project management through more software
As the share of software in the various products and services is getting higher and higher, the planning and implementation of projects is changing significantly. Development times are getting shorter and shorter, so that classic methods alone have hardly any chance of achieving the goal. Moreover, classic methods are simply not tailored to working with multiple teams. In addition, methods that originate from agile working are becoming more and more prevalent: Daily meetings and
lessons learned sessions
have become an integral part of the product developers' daily routine. In addition, the complexity of projects is constantly increasing due to digitalisation. This phenomenon is most evident in software development. The pressure on companies to adapt their processes in the organisation and the corporate culture is growing and the conversion of the corporate culture must not take too long.
---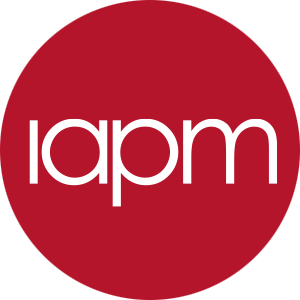 Author: IAPM internal
Keywords: Agile Project Management, Tips