5 project management reports that are crucial for success
Project management has long been mystified and people who did not know the industry inside out have often been unaware of what makes it all tick. Project management reports are what makes the industry tick. Overall, reporting in the project management industry simply allows those who operate to get a high volume of information relating to a project reduced down to a readable report that enables them to make informed decisions regarding the project. Project reporting allows all those involved in a venture to have the information they need in a succinct and simplified format.

So, why are these tools so important?
First of all, it showcases the facts to a project's team; which means they can then understand what is working and why it is working.
It also showcases the facts of what is not working well on a project, so that they can be fixed.
A project management report gives everyone a 360-degree view of everything happening within a project so that unnecessary communication does not occur.
Here we are going to have a look into 5 essential project management reports that you need in order to be successful in managing your next project.
1. A report on the status of a project
The project status report does exactly what it says on the tin. It allows all who read it to have a critical and in depth understanding of how the project is coming along. It includes all the necessary targets which progress should be measured by and in relation to in a general fashion which means the update is well detailed and informative, but still succinct. This report is often used as a public report which is curated to give shareholders an idea of where the money is being spent and what the overall timeframe is looking like. It can also be used to give stakeholders an idea of general progress.
2. A report on the health of a project
A project health report is not a report on how healthy people are, as the name suggests; but instead, a quick report on key goals and timeframes which were expected or projected at the beginning of the project. It assesses whether these timeframes are still achievable and if initially projected goals are still feasible within the scope of the project.
3. A report on team availability
This is basically a fancy way to say calendar. A team availability report is only functional if you have a team which is dependable and reliable based on advance notice. A team availability report allows board members and other directors to see who is available at what times and for what activities if something needs to be done at any point during the project. This report saves a lot of unneeded scrambling around trying to find the right person to do something on short notice.
4. Reports on risk
A risk report analyses potential blockage to the completion of a project and breaks down anything which possibly get in the way of completion. The analysis of these risks will allow suitable action to be taken in enough time so that said risk does not become a problem for the project in the future.
5. A time-track report
For projects to be successful, they need to run on time. There is a reason that the projected initial achievement and goal dates were set; and no one likes to run late. A report which tracks the timing of different aspects of the project will help you stay on track and also assist in knowing where to throw extra bodies if you have them to ensure nothing gets delayed.
Project management as a field could not exist without many of the tools I have listed above. As incredible as one person may think they are; no one is able to remember and analyse all the aforementioned information on their own. And even if someone was, there is no way that they could effectively communicate the benefits and drawbacks, opportunities and risks, and other factors to everyone involved in the project. That's why these tools are there; so that projects can stay on track and aligned with all the many goals that you have.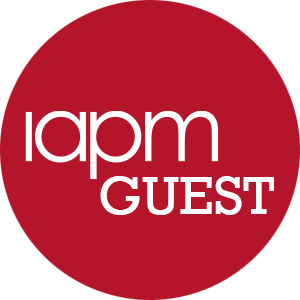 ---
Keywords: Project management, Tip, Knowledge, Guide, Communication