Is scrum a career obstacle? Current fears of many test managers are unfounded.
07.11.2012
-
Software developers, architects, designers and testers will be discussing scrum trends, techniques and innovations at Agile Testing Days 2012 in Potsdam, Germany, from 19 to 22 November.
400 participants are expected to attend the international conference – twice the number of people who attended the first one three years ago.
Read more »
"You only have to graduate once from school."
22.10.2012
-
The IAPM has replaced bureaucracy with flexibility by launching the first international scrum management certification that is indefinitely valid, so re-certification isn't necessary.
This new certification also reflects the special needs of IT teams in many other respects. Certificate candidates can learn at their own pace with web-aided learning tools and they take the certification examination at their chosen time rather than having to fit the rigid, classroom teaching-like methods of the old-established associations in their busy schedules.
Read more »
"E-certification is more efficient"
16.10.2012
-
Interview with Antje Funck, M.A., IAPM Representative EU
The IAPM's new project management certification system kicks off a project quality campaign that targets both German and international organisations. Freelance journalist and marketing expert Martin Droschke talked to the IAPM's German representative, Antje Funck, about the advantages of her organisation's unique e-certification system, dynamic global economic developments, global participation and employee values.
Read more »
13th IPMM in Nuremberg on 24 November 2012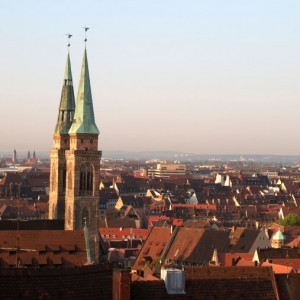 09.10.2012
-
On the 24th of November the 13th IPMM takes place in Nuremberg.
As an IAPM certificate holder, you are a proven expert on the subject of project management. We'd like to discuss new trends in project management with you. This will help us to identify the issues that we project managers will have to consider and possibly develop concepts for in future so that we can continue to implement successful projects in a globalised world. Our thirteenth International Project Manager Meeting (IPMM) is being held on 24 November 2012. In 2011 the venue was Florence. This year, for the second time, the IPMM is taking place in Germany - in the ancient imperial city of Nuremberg. As participants of previous IPMMs are already aware, the IPMM is a chaired open space meeting with an open agenda.
Read more »
New study confirms need to reform Bachelor degree courses
08.10.2012
-
Employers believe that Bachelor of Engineering degree courses need some optimisation when it comes to teaching students project management competencies.
This is one of the findings in an EU-financed study implemented by the University of Luxembourg in collaboration with the Institut Universitaire International de Luxembourg (IUIL).
Read more »
Laudation on Jörg Völler, " IAPM Project Manager of the Year 2012"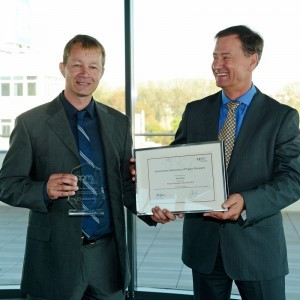 27.09.2012
- Dear Mr Völler, On behalf of the
IAPM International Association of Project Managers
we are delighted to award the
IAPM Project Manager of the Year
title to you.
Read more »
"The quality of project management is of immense significance to economic performance."
22.09.2012
- Four questions to Dr. Hans Stromeyer, representative of the International Association of Project Managers IAPM, at the presentation of the first IAPM Project Manager of the Year Award.
Read more »
The IAPM has announced its Project Manager of the Year 2012
20.09.2012
-
Jörg Völler, employee of KS Aluminium-Technologie, announced as "Project Manager of the Year"
Frankfurt, 20 September 2012 - The IAPM (International Association of Project Managers) has announced its Project Manager of the Year 2012. Jörg Völler, project manager at KS Aluminium-Technologie GmbH, accepted the award and certificate from IAPM's representatives Dr. Hans Stromeyer and Antje Funck. This is the first year that the award has been presented. It was initiated by the IAPM as a means of paying tribute to IAPM-certified project managers for excellence in project management.
Read more »