PM trainer Sandra Goll about her training partnership with the IAPM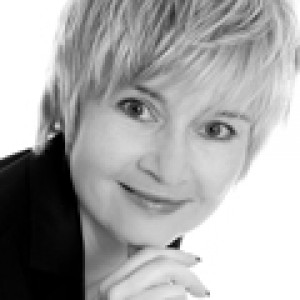 04.12.2013
-
Congratulations on your new partnership with the IAPM.
Sandra Goll:
Thanks! But you're a little late with your congratulations because I've been an official IAPM training partner since July 2013. It was an important move for me. I have a lot of plans for Switzerland and other countries - and I'm sure my new function at the IAPM will help me to realise them. It will be especially useful in my workshops for project managers. I'm an official IAPM training partner, so the IAPM provides me with all the methods and tools that I need to implement my courses and workshops effectively. They've been incredibly useful. Now I don't have to develop the didactic concepts for my workshops myself. I can use proven materials that have already helped to educate many project managers. I believe it's incredibly important for workshop participants to have the opportunity to participate in genuine project management activities as a group rather than simply focusing on theoretical knowledge. Every one of them should feel that the training workshop has given them the optimum individual preparation in the right project management methods. It's easy to achieve this with the IAPM tools.
Before you decided to become a training partner you were already an IAPM Senior Official. In this role you're administrator of the IAPM's XING group and you founded the IAPM network in Switzerland. How important is it for a coach to have an intimate advance knowledge of the inside workings of an association?
Sandra Goll:
In my job it's absolutely essential to choose the right organisation. In my role as Senior Official I was able to find out whether the IAPM felt right to me, how it responded to me as a person, my approach to dealing with things and whether we could really work together effectively. For example, I wanted to make sure that it didn't just attach high value to soft skills on paper. My aim in developing the IAPM communities was always to change the project managers' mind-sets. Platforms where project managers can network and swap ideas encourage them to believe that cooperation offers far more individual benefits than competition.
What was the most important criterion in your choice of the IAPM as partner? What makes the IAPM stand out most?
Sandra Goll:
The concept of fairness was very important to me. The IAPM is the only association that doesn't force project managers to obtain recertification after a certain number of years and charge them for it. The IAPM's certificates have lifetime validity - and there are no follow-up costs. Staggered certification fees is another example of fairness at the IAPM. The fees that are charged depend on the certification candidate's nationality. For example, a project manager from Kenya pays less for certification than a British project manager. I think that's a great example of practical development aid. The IAPM is flexible enough to take national differences into account. But there are also many other criteria that swayed me to choose the IAPM. It keeps its certificate holders up to date. The IAPM offers them platforms for networking and it does a lot of PR work. The certification process is anonymous, the association is brilliant at communicating professional know-how and at providing support to project managers in both their careers and their day to day activities.
Were the certification portfolio – two certificates for classic project management, two for agile project management, one for international project management and one for trainers - and the quality and content of the knowledge guide also important?
Sandra Goll:
It's an excellent certification portfolio that covers all the current project management disciplines, and that's obviously a basic requirement because certification should offer competitive advantages to the company and career advantages to the project manager. I wouldn't have become an official IAPM training partner if the association hadn't had this kind of a portfolio. One example that demonstrates the IAPM's excellence is the standardisation of terms and methods in the PM Guide 2.0 and the Agile PM Guide 2.0. Both guides can be downloaded free of charge from iapm.net. This standardisation is essential so that project managers around the world can communicate across language barriers. To put it in simple terms, it prevents Project Manager A from thinking that a 'bar' is a long metal stick while Project Manager B thinks it's a piece of chocolate confectionary.
There are two special things about the IAPM that many people believe might prevent coaches and PM consultants from partnering with it. You've already mentioned the first: The IAPM is the only association that doesn't insist on recertification. Like school certificates, they have lifetime validity. How come that is what convinced you to go with the IAPM? It means you lose out on recertification courses and income!
Sandra Goll:
I've never thought of recertification courses as something that participants are particularly enthusiastic about. They don't reflect my philosophy as project management trainer. I want to offer project managers and companies a genuine win-win situation that focuses on sustainability. Like the IAPM, I don't see myself as a review body that checks whether project managers have been good girls and boys and kept up with the latest trends and developments. I'm a training partner - not a supervisor. That kind of thing simply doesn't fit in with my profession because it involves a great degree of independence. The IAPM promotes the central soft skill of personal responsibility via social networks and many events for both certificate holders and all other project managers. This concept of promoting continuous knowledge expansion is contemporary and appreciated by both project managers and their company's decision makers.
The second special aspect about the IAPM is that the project managers taking the certification examination don't necessarily have to attend a training course. They can take the examination at home on their PC - and even decide when they want to take it. Is that another advantage? Or is it an aspect that you've simply taken on board?
Sandra Goll:
There are two key words that describe the advantages of this innovative examination concept - anonymity and personal responsibility. Anonymity means that the trainer has absolutely no way of influencing the certification examination result. I'm not there when the project manager takes the examination. The IAPM's online examination prevents anyone from being able to say that I've helped the people who attended my course in the examination - for example, to improve my success rate. As a result, companies that request me to train their project managers know that I really have given them a high level of competence. This is also related to fairness, sustainability and a genuine win-win situation. The fact that certificate candidates decide when to take the examination themselves underlines the concept of personal responsibility. They are generally very keen to complete the certification process quickly and with good results because certification has a positive impact on their career - and generally also on their annual salary. The idea that people who can sit examinations at home without any supervision can cheat is also completely unfounded. All the people who've taken the online examination will confirm that to you.
To what extent was the recent establishment of the IAPM important to you? It's a fledgling project management organisation that only started offering certifications three years ago. So it offers vast scope at many different levels.
Sandra Goll:
The IAPM's not so young any more. It was founded in 1997 as a loosely structured international network for project managers. In 2010 it was relaunched. That impressed me because it completely revised its publications and adapted them to the modern project manager's everyday reality. In 2012 it initiated two project management awards and this year it published the Agile PM Guide 2.0 and a guide for international project managers. I don't think the scope it offers trainers is down to the fact that the IAPM is young. The real reason is that the IAPM's objective is to intensively network project managers and to offer them permanent, top quality platforms. When I initiated the Swiss network the IAPM gave me all the freedom I needed and, at the same time, it provided me with extensive support.
Many project managers, particularly the young ones who grew up with internet communities, believe that associations are unnecessary. They think that PM camps where participants can network informally are more efficient. What do you think about this trend?
Sandra Goll:
I think there are two sides to it. Young people with life goals are knowledge hungry. Training and education courses are getting shorter in length but they're covering more content. Many education institutions, such as the Chamber of Industry and Commerce, academies, colleges and universities offer project management courses. When young people start out their careers they already have the skills to obtain the knowledge they need to achieve their goals efficiently. Online communities are naturally useful as forums for swapping opinions, impressions and experiences. An association that is fresh and modern can trigger a renaissance. The association supports its interest group and with the internet it's possible to establish networks at very little expense to create a public forum that is supplemented by network meetings. PM camps are 'unconferences' that deliberately don't use traditional organisational structures, have no fixed agenda and don't differentiate between the audience and the presenters. They are based on something that Tim O'Reilly observed in 2003. He discovered that the coffee breaks were by far the most productive phases of traditional conferences and initiated the first 'unconference' in 2005. I've also attended unconferences in Switzerland and I can confirm that there were some real eye-opening moments for all participants in the creative processes.
Will the official training partnership change the planning and organisation of your network meetings? And I'd like to congratulate you again on your very successful network meeting in October! You gave participants a very interesting experience: the opportunity to visit Switzerland's biggest urban construction site.
Sandra Goll:
Our network meeting theme was the underground railway line that will link Alstetten, Zurich Central Station and Oerlikon while reducing the volume of traffic at Zurich Central Station and improving the reliability of train timetables throughout Switzerland. We were given a very interesting account of this large-scale project. It was a very informative evening that strengthened the ties between Swiss project managers. I already have a concept and plan for the next network meeting. As official IAPM training partner I'm keen to extend and intensify this platform so that we can strengthen our network. The IAPM certificate holder community is growing all the time. That's why I believe that organised information sharing is an important aspect of my function. Everyone was so enthusiastic about our network meeting in October that I know the organisational effort involved is definitely worthwhile.
About Sandra Goll
Sandra Goll has a Master of Business Administration and more than 10 years of experience in business consulting and project management. She has been involved in the management and implementation of highly complex projects and programmes at various corporations in Switzerland and abroad. As IAPM and IPMA-certified Senior Project Manager, she has implemented technical and strategic projects in various sectors, including telecommunications, energy, logistics, financial services and banking, and also Scrum projects. She earned recognition for her role as Project Office Manager in the "Hermes - Technical Delivery" project which won the Deutsche Gesellschaft für Projektmanagement (GPM)'s Project Management Award in 2005. Today, Sandra works as a freelance consultant and project management trainer and coach. As IAPM Senior Official for the Metropolitan Region of Zurich, she plays a key role in the implementation of IAPM events in Zurich and the surrounding region, and she is the IAPM's XING group moderator.
« Back to overview