One hundred nations united under the IAPM umbrella!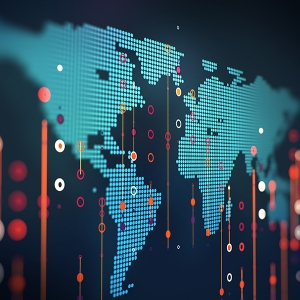 28.09.2017
- The IAPM team has informed me that we have now broken through the 100 country mark. The recent addition of Armenia to our list of countries now means that we have project managers from 100 different countries who have passed one of the IAPM examinations (achieving certification in Classic, Agile or International project management). We would like to warmly congratulate our colleagues from Yerevan in Armenia on passing their examinations. I would also like to highly praise and acknowledge all the tremendous efforts undertaken by the IAPM team and everyone who has helped us in recent years to become the most successful project management association. Our growth figures speak for themselves not only in terms of the number of certificates awarded, but also in relation to the many other activities which we have become noted for.
Read more »
Coping with the flood of information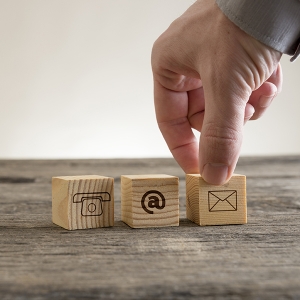 19.09.2017
- In Project management it is of the utmost importance to be well informed of current project developments, in order to lead a project to success. Information is therefore a fundamentally important basis forProject management. Over the last few years, the distribution and exchange of information has increasingly been taking place in digital formats, however traditional types of information exchange, such as telephone calls, letters and plans have not become obsolete. By means of the new media and methods, many things have been simplified, however, it has also been observed that the abundance of information has increased as, for example, it is very easy to send information via email to a large number of people. Every day, Project managers receive unending amounts of information of various kinds by means of the most diverse channels. Therefore, it is important to have a system that allows you to differentiate between important and unimportant information and thereby maintain an overview.
Read more »
HR and Agile Management
06.09.2017
- An event took place at the Pforzheim University on the subject of Agile Transformation which was called "HR Trends of the Future - Business meets Science" and was led and opened by Professor Stephan Fischer. This HR event was held as part of a series of events on Agile Transformation which, thanks to its great success, was already in its eleventh edition. The event, as the entire series of events, has the goal of combining business and research. Within the framework of the event, workshops were held on various topics involving representatives of companies as well as scientists.
Read more »
Tips to Help Expedite Decision Making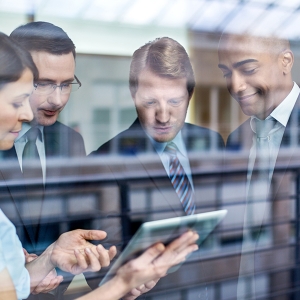 30.08.2017
- Being able to reach decisions promptly is extremely important in project management. In every project plan and construction schedule several milestones occur concurrently which are often dependent on one decision. The building contractor or customer needs to reach a decision in order for the project to actually proceed. The architect needs to decide on which colour the railings should be painted and the site technician needs to decide how the ventilation grille openings need to be spaced out. Each project is full of small and large decisions which dictate processes and order deadlines. It goes without saying that any deferred decisions or decisions that are not ...
Read more »
Are There Too Many Tools in Project Management?
23.08.2017
- Methods and tools have become important in project management because they help to structure day-to-day tasks. It is possible to make projects transparent and comprehensible with the aid of structured working procedures, methodical approaches and different types of tools. This gives the project manager confidence and inspires confidence on the part of the customer. New members of staff who are thrust into a project can get up to speed quickly thanks to uniform working methods and tools. These tools have changed radically in the past few years due to digitisation. What is considered to be standard nowadays, usually has something to do with computers and the digital world. However, there is ...
Read more »
Agile Project Management in Logistics and Foreign Trade
04.08.2017
- A press release that was published in the press box focuses on the role that the concept of Agile project management is playing in logistics and trade. A survey carried out by AEB GmbH and the Baden-Württemberg Cooperative State University in Stuttgart has examined the trend towards Agile project management. Managers of logistics departments, supply chain managers and personnel responsible for export and customs were surveyed in order to gain a picture of the situation and to obtain a professional assessment from the users' perspective.
Read more »
How to Write Professional Meeting Minutes
28.07.2017
- Taking meeting minutes is part of the day-to-day work of the project manager. Whether you approach this task with enthusiasm or do not enjoy this particular activity, every project manager knows that minutes play a very important role in project management and meetings without a written record are ultimately pointless. Many managers are not huge fans of writing minutes, therefore this task should be completed as quickly and as effectively as possible. The following guidelines will show you how ...
Read more »
Project management with SharePoint
19.07.2017
- Tools like SharePoint play an important role in modern project management. Anyone who works in project management that is either unfamiliar with the range of programs and tools available or is unable to use them, is regarded as old-fashioned, behind the times and their competence may well be questioned by their colleagues. It is therefore worth taking a closer look at this topic and keeping up with developments in this area in relevant journals and on Internet forums. ...
Read more »
The opportunities and risks of digitisation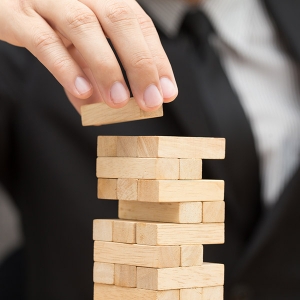 13.07.2017
- When a company undergoes major changes, some people see mainly the opportunities and others mainly the risks. When discussing the topic of digitisation, the younger generation frequently likes to highlight the opportunities and advantages that the digital world offers, while large portions of the older generation tend to see the risks. Digitisation is undoubtedly changing everyday life and the professional world. Thanks to smartphones and countless apps, anyone who embraces this technology can quickly and easily access the Internet. Even people who are less computer-savvy can ...
Read more »
Project management with virtual teams
06.07.2017
- In a working world of increasing digitisation, you are often torn between enthusiasm for the beauty of this new world and confusion about how complicated it is. As a project manager however, you have to get to grips with this new technology to ensure that you don't miss the boat. The virtual team is a way of working which is increasingly coming into modern project management due to globalisation – if this doesn't set alarm bells ringing, it's high time to get involved. Project meetings are a completely everyday task for project managers. In the past few decades, the team, the customer or expert, sat together at a table, discussing plans, making decisions and then shaking hands and saying goodbye. ...
Read more »