Successful organisations need effective error management
05.10.2016
- In theory it's easy. We're all human, we all make mistakes, and you can learn from mistakes. In practice, though, whether you make them yourself or somebody else does, dealing with errors and mistakes can be hard. Most people find it difficult to admit an error and deal with it constructively. We like to avoid the unpleasant encounters and conflicts that occur if we admit to making a 'mistake' - a word that has some very negative associations. Because of this we miss the opportunity to communicate errors and manage them effectively. Error management is all about the targeted and structured coordination of all the activities surrounding the error so that we can filter out the potential within that error.
Read more »
Establishing a management culture in unpredictable times
12.09.2016
- According to a survey by HR consultants Rochus Mummert, 66% of employees think that their boss is incompetent and unsuitable management material. The Gallup Engagement Index shows that 84% of employees take a 'work to rule' approach to their jobs. A study conducted by the German Ministry for Employment and Social Affairs has revealed that 77% of managers would like to see an entirely different management culture being introduced in their organisations. Interest in management positions has declined substantially. In fact, fewer than 30% of women and 50% of men aged below 35 want to work in management.
Read more »
We support people who help others - with a 20% discount
06.09.2016
- Bund Naturschutz and Greenpeace are committed to environmental protection, while Technische Hilfswerk (THW) and the Red Cross focus on humanitarian aid. They are just four of many organisations that are doing a great job. These organisations have networks of employees and volunteers who are committed to non-profit activities such as protecting our planet's flora and fauna, or helping people who desperately need support in crisis regions or disaster areas.
Read more »
'A team player with an eye for potential weaknesses'
Dr Roland Ottmann talks about the perfect project manager and planting trees
17.08.2016
- Roland, what motivates you in your role at the IAPM International Association of Project Managers? What probably motivates me most is the opportunity to interact with some very interesting people, all with completely different backgrounds, career histories and project experiences. The IAPM is also a very dynamic association and I enjoy working for it immensely. What do you like about the Network University?
Read more »
Small yet valuable evolutionary progress in the Kanban management system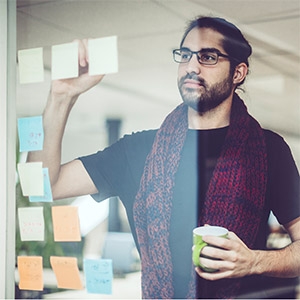 21.07.2016
- The objective of Kanban hasn't changed since Dr Klaus Leopold wrote the German version and David J. Anderson wrote the English version of their book "Kanban: Successful Evolutionary Change for your Technology Business". On the other hand, Kanban has certainly not stood still. The insights and experiences gained over the years have helped the system to mature, and a number of additional practical elements have been added. Some of these new elements of Kanban are explained in more detail below.
Read more »
From Schwabach to Stuttgart – project disasters big and small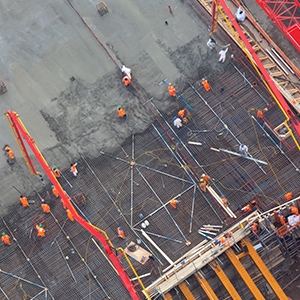 07.07.2016
- Stuttgart 21 is a project, like the Berlin Airport project, that is notorious for its poor stakeholder management, for swallowing up money like a bottomless pit and for having vast numbers of opponents among the general public. The Stuttgart 21 underground rail station was in the news recently because it has a track gradient of 15 ‰, which is six times as high as the admissible gradient (2.5 ‰). Although that figure may not sound like much, it actually means a rise of around 6.5 metres over a distance of 400 m, which is equivalent to the height of a house.
Read more »
No job for egomaniacs
29.06.2016
- The IAPM Network University Meeting illuminates the project manager's role Although most people are involved to some extent in project management, very few of them really know anything about it. The IAPM International Association of Project Managers' Network University hopes to change this by preparing career starters for project management roles in their future jobs. At the first IAPM University Network Meeting at Consors Bank in Nuremberg, experienced project management professionals explained what a project manager's job is all about. It takes the same time to build a Kwoxx as it takes to build a Quax out of multiple Kwoxx. Is that important?
Read more »
Customer centricity in practice: 8 steps to improving IT service at a major healthcare company
13.06.2016
- Mergers, acquisitions and sales are great business opportunities, but they can leave the newly-formed companies with a challenge. A new healthcare company, formed in 2007, faced this challenge. Having been split off from its old parent company, it owned virtually no IT equipment and had no data centre. Only a handful of IT staff transferred as part of the sale process.
Read more »
If you are going to fail, fail fast
23.05.2016
- This is a guest post by Elizabeth Harrin, author of Social Media for Project Managers and the blog A Girl's Guide to Project Management. The average large company, running around 150 projects at any one time, loses £13 million a year by not stopping projects that are failing. It's not always management's responsibility to cancel projects: if you're working on something that you know isn't going to deliver the proposed benefits, you need to speak up. Quickly. Keith Richards, one of the UK's Agile experts, said, "If you are going to fail, fail fast." Mistakes happen. Things go wrong. It is how you deal with it that counts. A project manager who makes mistakes and owns up to them early will find people willing to help to get things back on track. These projects are late at the beginning but tend to make up the time later.
Read more »
Social media tools for team collaboration
03.05.2016
- The following is a guest post by Elizabeth Harrin, author of Get Started Using Social Media on Your Projects and Overcoming Imposter Syndrome. Think of how the internet used to be - flat, static pages, like corporate brochures online. That's changed now. Company websites aren't just 'brochureware' any more. They include areas for customers to comment and ask questions, videos and audio content, maybe a blog from the CEO, contests where customers upload photos and lots more. The internet is a much more interactive place now. This is how social media tools and the advent of what we call Web 2.0 have changed how we use computers to communicate with other people. The internet used to be a research tool - now it's a community.
Read more »