Understanding manipulation and negotiating successfully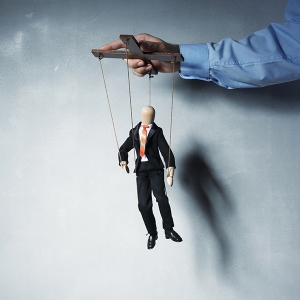 11.10.2019
- Negotiations are about convincing your counterpart. Often the line between persuasion and manipulation is floating. Some negotiating partners are true manipulation geniuses and make it very difficult to resist their proposals. Surely you know the situation where after a conversation you wonder how your counterpart could convince you of his point of view, although after careful consideration you would now like to change your mind once again. Manipulation and negotiation tricks are not supernatural. They can be learned. Therefore it can be learned naturally also to see through the tricks. And with the same method, which is also used with the manipulation: NLP.
Read more »
How Gemba Walks supports project management
01.10.2019
- Anyone who deals with project management, modern leadership methods and employee or team leadership in general will sooner or later come across the term Gemba or Gemba Walks. Tim MacMahon has published an article on this topic on the online platform Aleanjourney.com, which highlights and questions some aspects. In his headline Tim MacMahon calls the Gemba Walks a tool for executives and team leaders. He advises all readers to look into this topic. So what's it all about? In the following we summarize his article for you.
Read more »
Digitization only possible with clouds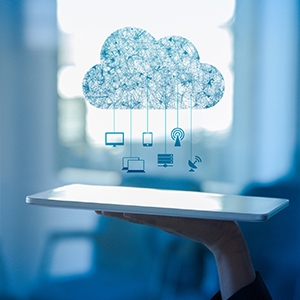 20.09.2019
- On the online platform IT-business.de, Heidemarie Schuster discusses the topic of digitization in Germany. She writes about clouds and their development in recent years and explains why she assumes that digitization is not possible without the cloud. Cloud computing has been one of the most important trends in Germany's IT industry for several years now. Hardly any modern company is still competitive without the cloud. In the following article we summarize Mrs. Schuster's positions.
Read more »
How well do DevOps and the German work culture get along?
02.09.2019
- In an article on the Heise Online portal, Justin Vaughan-Brown reflects on how well DevOps (a process improvement approach and artificial word from the terms development and IT) fits in with the culture in German companies. In general, it should be noted that DevOps is not always easily compatible with the working culture of Germans. Nevertheless, Justin Vaughan-Brown argues that the effort is worth it. Everywhere one hears meanwhile about the fact that DevOps spreads itself in German enterprises. In Germany, more than a quarter of the IT specialists already work in a DevOps team. This is the conclusion of the State of DevOps report by Puppet. How far DevOps is really applied in German companies, however, there are no studies on this yet. What is certain is that interest in DevOps is growing in Germany. In larger cities there are special Meetup groups almost everywhere. In Stuttgart this group has 1200 members, in Berlin even 2700.
Read more »
Critical Chain - less is more?
26.08.2019
- Have you ever heard the term "critical chain"? In project management, this term appears again and again when it comes to the critical path in the project schedule and lean management. But what exactly does critical chain mean for a project manager in everyday life? One could roughly describe a critical chain as "less is more". But how can it be that in a project environment where deadlines and budgets are exceeded, less management is better? Shouldn't the PM use all the levers to achieve the goals through more and better management performance? Generally speaking, yes. But that's exactly what the critical chain is all about: concentrating on the essentials, on the critical, and saving where possible.
Read more »
Lean principles - the fight against waste
13.08.2019
- Lean Management has been known in project management for several decades. It was developed to optimize processes in industry in order to make the supply chain of goods more efficient. However, the lean principle can also be applied to other fields - since the principle of wasting as few resources as possible and optimizing processes accordingly has become in demand throughout the economy. Every action to minimize the unnecessary consumption of money, time and resources is therefore welcome. In a project, it is up to the project manager to lead his project into this direction. It therefore makes sense for every project manager to deal with the lean principle.
Read more »
Digitisation in the health care sector
05.08.2019
- On the web platform "Industry of Things" Lisa Marie Waschbusch focuses on the topic of digitization in the health care system. The industry has annual expenditures of around 290 billion euros. According to a study by McKinsey from the year 2018, about 34 billion euros could be saved in Germany every year if digitization were to be implemented effectively across the board in the healthcare sector.
Read more »
Project management software: factro develops notification system
25.07.2019
- factro from Germany is still considered an insider tip among PM tools, but the underdog from Bochum is increasingly developing into a real alternative to the US players Asana, Trello & Co. The new software release includes the further development of an intelligent notification system.
Read more »
14 errors in project management by Alexander Galdy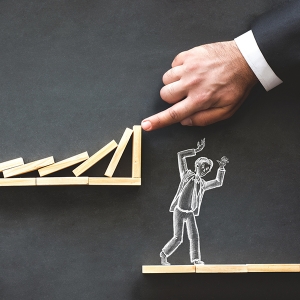 19.07.2019
- In Manager Magazin online Alexander Galdy writes about mistakes in project management. Anyone who is involved in project management can immediately name a number of typical problems that can be attributed to errors in project management and that occur again and again. For his article, Alexander Galdy has chosen 14 typical errors from IT project management that he finds particularly important, and he wants to give other project managers tips on how to avoid these errors. At the beginning of his article in Manager Magazine, Galdy points out that in IT only a third of all projects are successfully completed. Mistakes can therefore have devastating consequences. Galdy sees wrong personnel decisions as one of the main mistakes. If you don't have the right specialists for your project or don't make them available, you don't have the necessary know-how at hand and would most likely fail.
Read more »
Agile Kitchen – Agility as a team event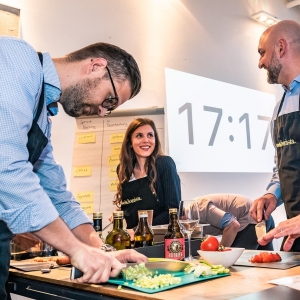 11.07.2019
- If you ask employees what they think about changing their work processes completely, perhaps even giving up their previous title to work in the future in an agile way as part of a team, one thing is certain: you won't generate much enthusiasm. The new world of work offers many advantages - for the company, for the team and for each individual. If the future team members get to know these benefits in a protected space, under safe conditions and in an atmosphere in which they feel comfortable. In a space where they can gain their own experience in an informal way and are empowered in the process, the willingness to accept new conditions is much higher.
Read more »