How to find the best project management software in 4 steps: A guideline on the selection and implementation of PM tools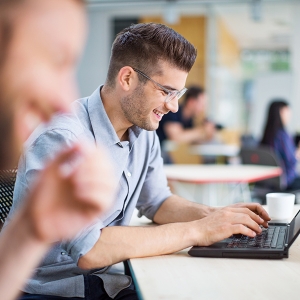 17.04.2019
- Bundled communication. Enhanced team work. Overview of complex projects. Time savings. Standardisation for increased productivity. Goal oriented management. To benefit from all those advantages, you need to find a tool, which suits best to your undertakings. Do you attach importance to a specific view, like a Gantt chart? Plays activity recording an important role to you? Lies your focus on strategic planning, simple organisation of tasks or an overarching management? Apart from that specific information, there are other things you should consider before choosing a tool. In our four-volume series of articles we will help you finding the right project management tool which fits best for you and your requirements. The following article will initially give you an overview.
Read more »
Project management software – Comparision of 5 tools
05.04.2019
- The market for project management software is a confusing mess of tools, growing day by day. The variety of products extends from simple to-do lists up to complex multiproject management solutions. Do you intend to implement a project management software in your team, the department or even in the whole organisation? Then you are faced with many options: The most intuitive management tool on the web? The most powerful platform for modern work? The most suitable solution for teamwork? The easiest way to complete tasks? You'll quickly notice that there is no lack of superlatives. But unfortunately they won't help you with your choice and create anything but transparency.
Read more »
Including Employees with Kanban
28.03.2019
- On the online portal Print.de Manuel Lehmann reports in an article about his experiences with Kanban and about his methods how he involves his employees in different change processes. Lehmann is the founder and owner of a management consulting company called ML+. The company has the nickname "Stiftung für positive Unruhe" (Foundation for Positive Unrest), which is a joke but at the same time a fitting reference to the core business, namely change and transformation. Manuel Lehmann is often referred to as an expert on change - in every respect. That's why Print.de asked him how he sees employee participation and how he wants to best implement it. Lehmann names six points that he sees as essential in this process. He explains them using the example of order management. In the following we summarize the article for you.
Read more »
Tips for Management Interviews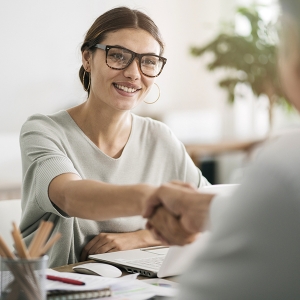 18.03.2019
- Job search is not only an issue for people who have just left university and are just starting their careers, but basically for anyone who wants to make professional progress and develop themselves. Especially in management and especially in project management, where there are more project-related contracts and assignments than in other areas, the active search for a new job is not uncommon. In project management, it is particularly important to prepare for a specific interview. Of course, lawyers, surveyors and sports equipment salespeople also have to prepare for their interviews. But in the project management the next position can be fundamentally different from the preceding one and nevertheless one is perfectly suitable as an applicant under circumstances. To prove this requires a little more targeted preparation.
Read more »
Finland's know-how in digitization comes to Germany
08.03.2019
- The web portal Presseportal.de published an article by the German-Finnish Chamber of Commerce about Finnish know-how in digitization in Germany. The text deals with the positive effects that Finland has on digitization in Germany and which mainly affect the German manufacturing industry. But it also deals with the success story of a partnership programme between two nations in Europe. The German manufacturing industry benefits from the know-how already available in Finland on digitisation issues. A partnership programme was launched in 2017, bringing together representatives of German industrial companies and Finnish digitisation experts. The cooperation is intended to enable faster progress by German manufacturing companies, since the wheel does not have to be reinvented.
Read more »
The Blockchain technology simply explained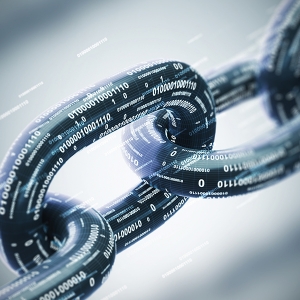 28.02.2019
- The term blockchain has become more and more common in the working world of project managers in recent years. But what exactly is it all about? Many online articles explain the term, but often every third word is a foreign word, which in turn has to be explained in another article. So we try to find a simple explanation: what is the blockchain? The blockchain is actually a database that records actions between two partners and displays all changes transparently. It is a decentralized database, i.e. a database that is located on many different servers and cannot be found in your own company or anywhere on a particular server. With blockchain there is no owner of the database. Nobody has power of disposal or power over this data. All users have the same rights and possibilities to access it.
Read more »
Lean Management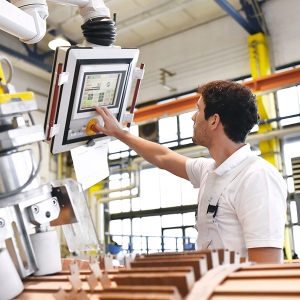 18.02.2019
- The term Lean Management has been around for about 30 years now and the topic is still of great economic importance. What began as a streamlining process in production at the beginning of the 1990s has now become a global concept and a general management principle. "Lean" is exactly the goal of lean management: The value chain should become leaner, function more efficiently and be freed from all unnecessary procedures and aspects. This should not only lead to more efficient production, but also to a reduction of costs and time savings. In lean management, waste is the big issue that everything revolves around. Processes should run sensibly and smoothly - regardless of whether it is a manufacturing process in the conventional sense or the management of a long-term project. Lean management is common in many companies and can also be combined with many modern trends in project management.
Read more »
IT in Project Management - People versus Technology
30.01.2019
- If information technologies are to be used in project management, it is ultimately always a question of weighing up which tasks are to be performed by people and which by algorithms or software. Man and technology appear like competitors, but their "use" serves the same goal, namely the success of the respective project. It is therefore important to find the best possible cooperation and an interplay of forces and strengths. George Sarpong gave some thought to this topic in the online mag Computerworld, which we summarize here. For George Sarpong, it is clear that software can make project management much easier. In his article, however, he would like to point out that the most important success factor remains the human being and that even the best technology is not promising if it is not used by expert personnel.
Read more »
Project management in start-ups
24.01.2019
- There is no such thing as "project management", there is project management in a wide variety of forms and manifestations. Even if the techniques and methods are similar by and large, certain approaches differ depending on the environment in which projects are managed. In a start-up company, project management is a very special challenge because there is usually a lack of resources to employ specially trained, experienced project managers. Nevertheless, deadlines have to be met, budgets are very tight and the quality has to be right, otherwise the start-up has no chance of a future. Especially the first projects of a start-up are usually very exciting - and also full of suspense.
Read more »
The importance of maturity in the digital world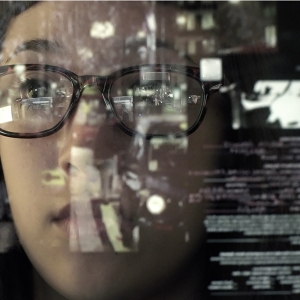 14.01.2019
- On the website RP Online, Lothar Schröder has dealt with the topic of maturity in a digital world in the column "God and the World". Many people are enthusiastic about using new technologies. Digitalization not only opens up new horizons for the economy, but also changes everything in our private lives. Suddenly it's possible to talk to your grandmother on the other side of the world on Skype and show her on the screen how happy you were to receive her birthday present. Because not only the boys, also many older ones are often inspired by the new technologies and possibilities. Nevertheless, there is a certain scepticism about digitalisation among both young people and the older generation.
Read more »