Follow-up on the virtual IAPM Network Meeting on November 22, 2020
Subject: "Hybrid Project Management"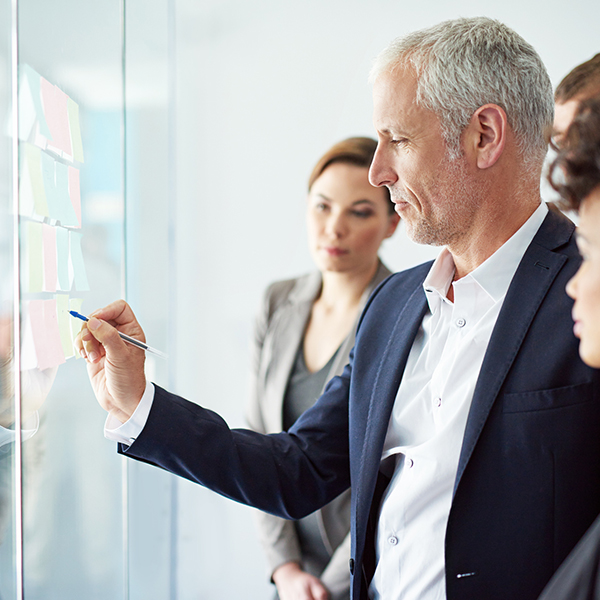 On November 22, 2020 the first Network Meeting hosted by our IAPM India Network took place. The four Senior Officials of the metropolitan regions of New Delhi & Calicut, Jaipur, Pune and Noida have teamed up to jointly organise the virtual network meeting on the topic of
"Hybrid Project Management"
.
Mahesh EV
,
Vikram Jain
,
Ankur Joshi
,
Gaurav Dhooper
have welcomed 31 participant to this event.
The hybrid project management approach combines planning strategies from the traditional or sequential project management environment with the agile mindset allowing flexible approach. It makes use of predictive and adaptive approaches to deliver the best outcomes without compromising the governance and existing best practices.
What is exciting about the whole issue is that hybrid project management is not only the use of both approaches in parallel. The challenge lies in mastering both approaches well. Only once you have expertise in both traditional and agile project management can you judge when and which approach is appropriate. This means that hybrid project management is not the simple mixing of the two approaches, but rather the supreme discipline in project management.
The webinar was also interesting for project managers who have already been in touch with hybrid project management.
The webinar will start at 5:30 pm (IST). After the introduction of the IAPM to the participants by Dr. Hans Stromeyer, the four Senior Officials will start with the main part of the webinar. In this session, you will get answers to the following questions:
What is a hybrid approach in project management?
When we should implement a hybrid approach and what are its benefits and challenges as compared to Agile or Waterfall only?
Can predictive and adaptive approaches together provide better outcomes?After this informative session, there will be time for questions and discussions on the topic. The network meeting comes to an end after about one and a half hours.
After the main presentation, Dr. Hélio Costa (founder of
FLEKS Model
) expressed his opinion on the topic.
Thanks to the participants and our four IAPM Senior Officials!
This webinar laid the foundation for further events and we are looking forward to them.
You have missed the webinar?
Checkout the Network Meeting on YouTube:
YouTube-Video — Privacy Notice
When you load this video, data is sent to third-party servers (possibly outside the European Union) and tracking cookies may be set. Click here if you agree and want to load the video. For more information, please see our privacy policy.
---
If you would like to get an overview of hybrid project management you can get access to the IAPM White Paper Hybrid Project Management.
You can download it here
.