Networkmeeting in Zurich (Switzerland) on 16.10.2013
The IAPM zurich Network hosted Switzerland's first Network Meeting on 16 October 2013. It was attended by numerous IAPM XING group members.

The programme included a one-hour presentation of the "Durchmesserlinie" (diametric line) construction project, the biggest inner-city construction site in Switzerland, by the project manager and expert Mäder, followed by a one-hour tour of the "Löwenstrasse" construction site, which is part of the Durchmesserlinie project, in two groups.

After the very interesting tour, Dr. Hans Stromeyer, the IAPM's Representative and Senior Official in Houston, Texas/USA, gave a speech at the St. Gotthard Hotel near the central station, where guests had the opportunity to discuss project management-related topics over an Apéro, get to know each other better and network with each other.

Extensive positive feedback indicates that the evening was a resounding success and enjoyed by all participants. The next Network Meeting is already being planned and we're looking forward to seeing you again!
Impressions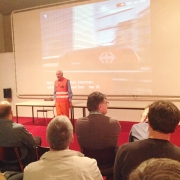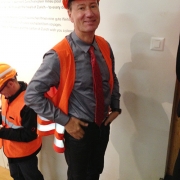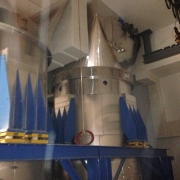 INSIGHTS OF THE DAY RELATING TO LARGE-SCALE CONSTRUCTION PROJECTS
The Durchmesserlinie is a highly complex system and the city plans dating back to 1845 still have an impact on the present-day project.
Construction projects have complex structures, so the support of construction engineers is absolutely essential in their planning and implementation.
The total cost of the section of the line between Altstetten and Oerlikon is 2.031 billion francs. 75 percent of this budget has already been spent on the construction work and it is expected that the project will be completed within budget.
DML media highlight: a 123 year old brick administrative building had to be relocated 60 metres to the west. This is the largest scale building relocation project ever to have taken place in Switzerland and Europe.