IAPM Essentials #116 - News from the project management world
What was eventful last week? What has happened in project management? Here you can find articles worth reading and links to videos or podcasts that we warmly recommend.

To put it briefly: Essentials from the world of project management.

Enjoy reading!
IAPM Essentials July 26, 2022
This week, these three articles were particularly inspiring:
Agile requirements prioritisation - "who comes first?"
- German language
It is necessary to set priorities in every project. There will always be fewer important tasks or features than others. In agile projects or those using the Scrum framework, prioritisation is typically done by the Product Owner. This can increase the efficiency of prioritisation, as the Product Owner is the "single point of contact", but only if he has sufficient expertise. The opposite of this is the "prioritisation committee". Several people with different competences are entrusted with prioritisation. An advantage is that experts are present, a disadvantage can be that the prioritisation of higher-ranking employees is favoured. Would you like to know what other prioritisation options are available, what advantages and disadvantages they entail and what decision criteria you can use to choose the right method for your project? We recommend you read the original article!
Click here to read the original article.
Communication models according to Schulz von Thun: A comprehensive overview
- German language
Communicating properly is a major challenge. Probably a challenge that no one can ever master. This makes it all the more important to try to communicate as well as possible. The key here is to understand how communication works. The various "Schulz-von-Thun communication models" can help with this task. They show in a simple and understandable way that it is not only about how something is said, but also that many other factors have an influence on communication. These models are about understanding why something is perceived differently from how it is said, about the fact that processes take place in every person that interpret, evaluate what is said and so on. This knowledge is particularly important to be able to avoid or resolve conflict situations. We recommend that you read the original article to learn more about the individual models and find out how you can apply them in your daily work!
Click here to read the original article.
Four mistakes that make startup projects fail
Many start-ups fail. Only a fraction of all start-ups manage to survive on the market for more than ten years. But that doesn't have to be the case, because many companies fail because they repeat known mistakes and don't do enough to avoid them. One such mistake is misjudging the market. It is concluded from one's own environment that there is a need for a product. No or insufficient market analysis is carried out and this misjudgement results from this. Another mistake is not taking advantage of scaling opportunities. For example, if the product is a great success regionally, attempts must be made to expand this success nationally or even globally. Lack of know-how is also a problem: To develop a good app, you need good developers. Would you like to know what the fourth mistake is? We recommend you read the original article!
Click here to read the original article.
Further articles worth reading and podcasts worth listening, you should not miss: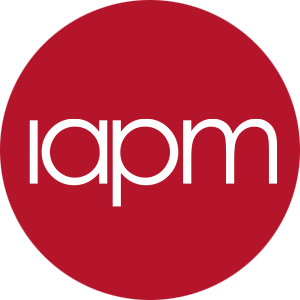 Author: IAPM internal
---
Keywords: IAPM Essentials, Links, News